Where
Passion
Drives
Potential
At Equinox, your career is founded on optimizing your personal and professional performance. We cultivate and invest in our Trainers by offering programming, education, and financial planning so that you can help our Members surpass their potential. Your passion drives you, Equinox propels you.
Industry-Best
Education
Equinox is proudly recognized as the industry leader in Personal Training, with the first in-house education of its kind through the Equinox Fitness Training Institute. For twenty years, EFTI has inspired our trainers to design comprehensive client fitness programs that are safe, effective, and results-driven.
Equinox's three brand pillars are Movement, Nutrition, and Regeneration—elements that we feel should all work synergistically to optimize life and health. MNR is the summation of three decades of experience in the industry and embodies our results-based approach.

We support the growth of our community by offering programming that draws on some of the industry's best minds to reframe health and performance.

Compelling knowledge and perspectives from a comprehensive group of experts will elevate your approach to personal health, physical performance, and longevity.
Tier 3 Trainers follow the required initial guided EFTI instruction. Trainer education and professional development is now more self-selective, based on the Trainer's personal specialties and interests.

Tier 3+ Trainers have completed an advanced certification in behavioral change through Precision Nutrition, complementing their knowledge of optimized physical conditioning and performance.

Tier X Trainers have fully transformed from Trainer to Coach, having completed an extensive curriculum centered on lifestyle management. With advanced teaching skills, Tier X Trainers have the most advanced health and wellness coaching experience and are true ambassadors for the MNR lifestyle.
The Personal Training department believes in a culture of growth. Most of the senior PT department leadership, both at the national and regional levels, started as Equinox Personal Trainers. For Personal Trainers to excel in our culture, we look for demonstration of key managerial and leadership attributes and behaviors.
Scroll to view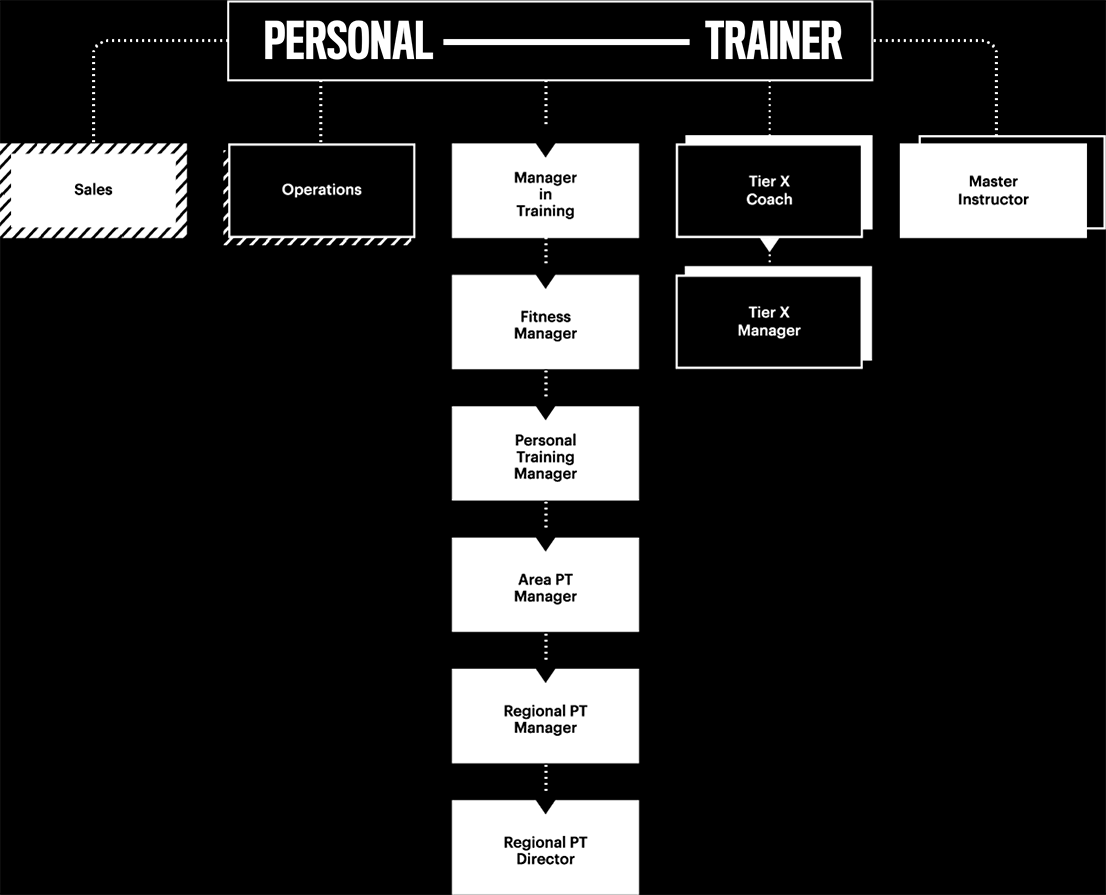 TRAINER
INNOVATION
Equinox is the authority in Personal Training. Our Trainers create custom programs designed according to Members' needs and provide a holistic, progressive, and pragmatic plan grounded in the sciences of movement, nutrition, and regeneration.
Equinox is continuing to revolutionize the industry in partnership with a research team at the University of California, Los Angeles, through groundbreaking, peer-reviewed studies showing the validity of our Training and Coaching methods.
MAXIMIZE YOUR POTENTIAL
The highest compensation structure in the industry, with an earning potential of $100K+
A competitive benefits package including medical, dental, and retirement planning options
Over 160 hours of education through the Equinox Fitness Training Institute
Leadership advancement opportunities
Our global network of state-of-the-art Clubs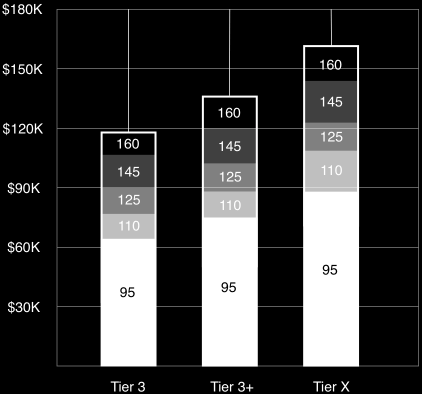 Numbers in bars represent number of sessions worked per month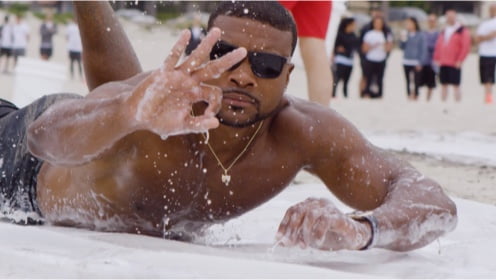 EQX NEXT
EQX Next is Equinox's annual Group Fitness and Personal Training forum. It's a celebratory event where high performers are recognized, and new goals are set for the year ahead. The forum consists of awards, panels, collaborative discussions, demonstrations, and the EQX Games: a friendly competition showcasing the teamwork and physical performance of our Club employees.
Join our Talent Network and get Equinox news and job alerts delivered to your inbox.
Featured
Jobs
You have not viewes any jobs recently.
You have not saved any jobs.
THE EQUINOX
EXPERIENCE
Looking to learn more about what the Equinox experience really means? Explore how we create a culture that is supportive, inspiring, and motivating.