Climb higher.
Strive harder.
It's not fitness.
It's life.
How we created a
fitness company that is
still leading the way.
Founded in 1991, Equinox was built on the notion that fitness can empower a life well-lived. With over 100 clubs worldwide, Equinox is available however, whenever, and wherever you want it with seamlessly integrated physical and digital offerings.
The
Equinox
Story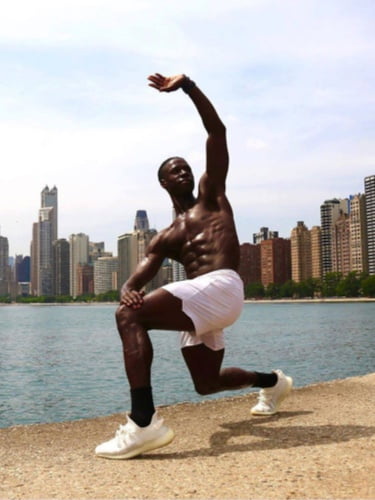 Equinox invented the premium health and fitness space and has continued to define it as the brand's global reach expands and it diversifies into new spaces, offerings, and categories. Equinox takes an integrative approach to high-performance living, incorporating all aspects of movement, nutrition, and regeneration. As our mission states, in everything we do, we create the possibility for people to maximize the potential within themselves.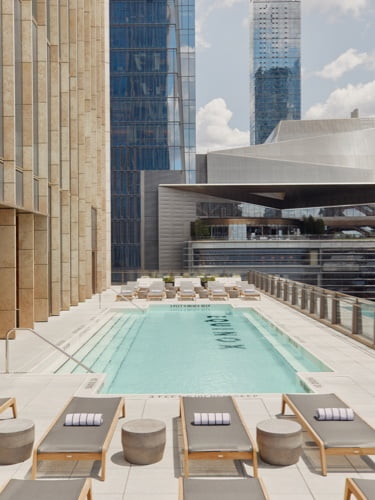 Equinox inspires within its club walls and wherever else life leads. Carefully considered details suggest a life well-lived. Innovative design touches every inch of the brand, and the clubs themselves epitomize it. We work closely with some of the world's most sought-after architecture firms, and frequently select extraordinary architectural structures that set the stage from the point of entry, creating a unique experience while preserving architectural history. In all clubs, we merge function with beauty, creating moments of inspiration and visual excitement.
OUR MISSION
In everything we do, we create the possibility for people to maximize the potential within themselves.
As the high-performance luxury lifestyle leader, we inspire our connected community with personalized service and unparalleled experiences.
OUR SUCCESSES
For 30 years, Equinox has consistently delivered unparalleled experiences to our high-performing community. Grounded in the core tenets of Movement, Nutrition and Regeneration, we offer a holistic approach to fitness to unlock your highest potential. Learn more about how we have transformed every aspect of our memberships to encompass integrated digital and in-club offerings to keep you at your best—all the time, any time.
Our Brands

Equinox Group's portfolio of brands include Equinox Fitness Clubs, Equinox Hotels, SoulCycle, Blink Fitness, Precision Run, E by Equinox, Pure Yoga, and Equinox Media.

New Ventures

In 2019, Equinox celebrated its 100th club milestone with the opening of its iconic Hudson Yards location. The same year, the brand launched its first stand-alone U.S. iteration of its most exclusive offering E by Equinox, first stand-alone Precision Run studio, co-working venture Industrious at Equinox and bespoke travel experiences Equinox Explore. In addition, the Group formalized its venture arm, Equinox Ventures.

Equinox Hotels

Equinox Hotels unveiled its first property in Hudson Yards in the summer of 2019 as a true culmination of the brand's lifestyle brand promise. Conceived to offer an entirely new luxury hospitality experience to meet the needs of the high-performance traveler, Equinox Hotels is poised for category disruption with plans to open 50 new properties over the next 10 years.

Equinox+

In 2020, the company introduced Equinox+, an integrated membership model that fuses the digital and physical Equinox experiences. The dynamic membership builds upon the touted in-club offering with the lanuch of virtual personal training and youga, nationwide outdoor fitness clubs Equinox+ In The Wild, The Daily Check-In, and now, Equinox+ a first-of-its-kind multi-brand digital platform offering premium fitness content across its portfolio of brands.
Join our Talent Network and get Equinox news and job alerts delivered to your inbox.
Featured
Jobs
You have not viewes any jobs recently.
You have not saved any jobs.
Beyond
Fitness
Looking to learn more about who we are, what we stand for, and what the Equinox experience really is? Explore how we go beyond fitness to create a culture that is supportive, drives you forward, and never settles for less than the best.