Membership Sales Advisors, Miami
Miami, Florida
Overview
As a Membership Advisor, you are an Equinox brand ambassador. You are passionate about living a healthy lifestyle through fitness and wellness, and excited about helping others by encouraging their potential. With guidance and support from the club's General Manager and Regional Sales Director, you crush sales goals for yourself and the team. As the expert on all of the club's amenities, features, and programs, you're responsible for building lasting relationships with prospective and current members, ensuring they're maximizing their Equinox experience. We invest in your development. For nearly 30 years, we've hailed as the leaders in establishing a high-performance sales culture through Training and Development. Get ready to master sales through a luxury lens and enhance your sales skills to new heights.
Full Time

Entry to Mid Level

No Travel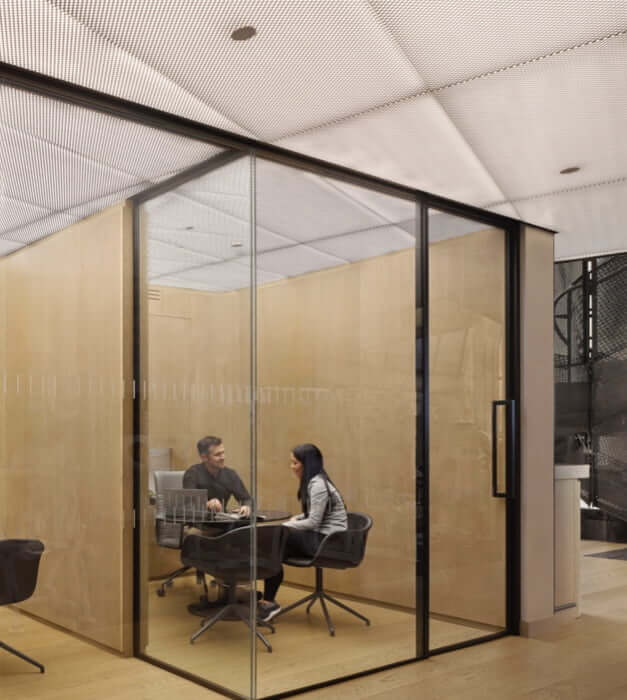 Success Profile
What makes Membership Advisors at Equinox successful? Check out the top traits we're looking for and see if you have the right mix.
Competitive
Goal-oriented
Confident
Proactive
Enthusiastic
Team Player
Description
Membership Sales Advisors, Miami
Overview
OUR STORY
Equinox Group is a high growth collective of the world's most influential, experiential, and differentiated lifestyle brands. We restlessly seek what is next for maximizing life - and boldly grow the lifestyle brands and experiences that define it. In addition to Equinox, our other brands, Blink, Pure Yoga, SoulCycle, Equinox Hotels and Equinox Media are all recognized for inspiring and motivating members and employees to maximize life. Our portfolio of brands is recognized globally with locations within every major city across the United States in addition to London, Toronto, and Vancouver.
OUR CODE
We are passionate about high performance living and we practice what we preach – investing time in our own health and fitness. We believe that everyone has untapped potential within them and it takes a disruptive approach to unleash it. We dream big and don't settle for the status quo. We sweat the details. We never accept less than 110% to help each other deliver the Equinox experience and enable our members to get great results.  We are obsessed with what's new, what's now, what's next. Never following, always leading, living ahead of the moment in fashion, culture and consumer behavior. We aren't just a company; we're a community vested in each other's success. We value humility and a team approach at every level of the company.
If you are a high performing individual who is passionate about winning and inspiring others then we are excited to discuss career opportunities with you.
Job Description
Equinox is seeking Membership Sales Advisors for our state-of-the-art location in Miami, FL.

Membership Advisors are responsible for achieving or exceeding individual sales goals, renewals and ancillary service goals by pre-planning the month with strategic outreach, in-club lead generation and securing member referrals. Advisors must display, have knowledge of and participate in all the club's services, programs, and products. Above all, Advisors must have the ability to build rapport and lasting relationships with prospective and current members in order to build a strong referral base and retain members.
RESPONSIBILITIES
Responsible for selling club memberships
Prospect new business and clients
Host events and workshops for in-club lead generation
Achieve or exceed individual sales goals and ancillary service goals
Conduct pre-planning activities each month including strategic outreach, for securing member referrals  
Build rapport and lasting relationships with prospective and current members
Under the leadership of a General Manager, the support of a Regional Sales Manager and a sales team, Advisors must display, have knowledge of and participate in all the club's services, programs, and products
Qualifications
QUALIFICATIONS:
Previous sales experience preferred
An entrepreneurial spirit
Confidence to perform on an incentive based salary
Excellent verbal and written communication skills
Enthusiastic, energetic, personable and friendly disposition
Personal passion for health and fitness
Enjoy working within a team
Strong time management skills and practices
Willing and able to work evenings, weekends and holidays  
COMPENSATION AND BENEFITS
Base salary along with sales commission opportunities for:
New membership sales (no cap)
Renewal membership sales
Ancillary sales (Spa, Personal Training, Pilates)
Team sales achievements (club and market opportunities)  
Additional Information
AS A MEMBER OF THE EQUINOX TEAM YOU WILL RECEIVE:
We offer competitive salary, benefits, and industry leading commission opportunities for club employees
Complimentary Club membership
Perks and incentives with our products and services including Personal Training, Pilates, Spa and Shop
This job description is intended to describe the general requirements for the position. It is not a complete statement of duties, responsibilities, or requirements. Other duties not listed here may be assigned as necessary to ensure the proper operations of the department.
Equinox is an equal opportunity employer. For more information regarding our career opportunities, please visit one of our clubs or our website at https://careers.equinox.com/
All your information will be kept confidential according to EEO guidelines. Must have a legal right to work in the United States. 
Total
Rewards
Medical, Dental, Vision, HSA and FSA, including mental health coverage

Retirement planning options, including employer matching 401K

Complimentary Equinox and Equinox + membership and access to our global network of state-of-the-art facilities

Membership discounts on Equinox products and services

Base salary + commission on all sales (no cap)
A CLEAR PATH
FOR CAREER GROWTH
At Equinox, our training and development doesn't stop with Membership Advisement. With a well-defined career path, many of our Membership Advisors find themselves moving through the organization across many different roles. The most popular paths follow a leadership track towards Sales Management, Operations Management, and Corporate Sales. However, our Advisors have been known to explore as diverse areas of our business as Sales Operations, Marketing, Real Estate, and even Business Analytics, to name a few.
Scroll to view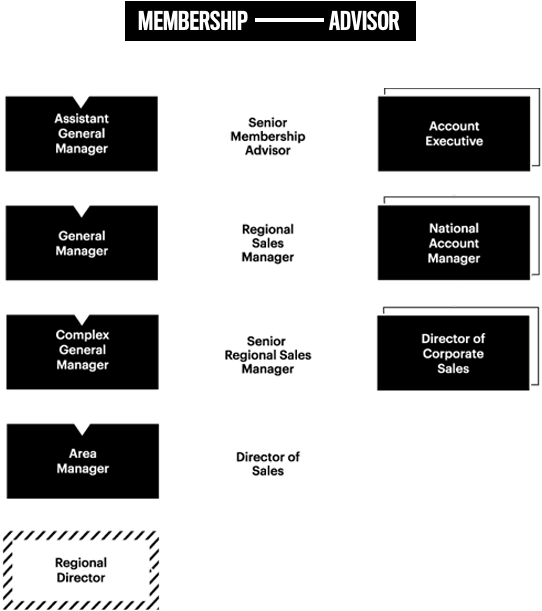 [Click here for text version]
HONORING THE EXCEPTIONAL
At Equinox, we recognize that our Membership Advisors truly drive our business and we both recognize and celebrate their success. At our Annual Sales Forum—an awards ceremony where nominees and winners are recognized for their performance across categories—you'll have the opportunity to see the global Equinox team in action and celebrate our accomplishments as a community.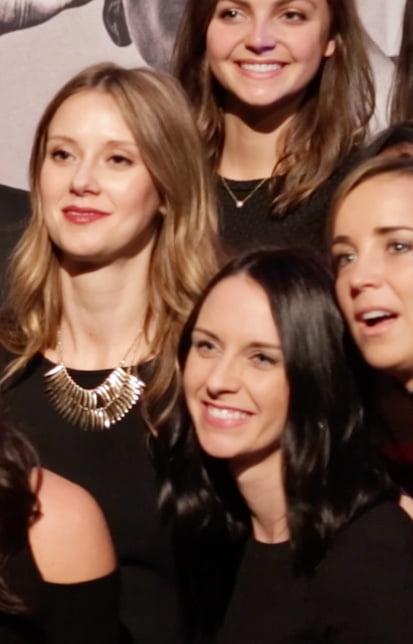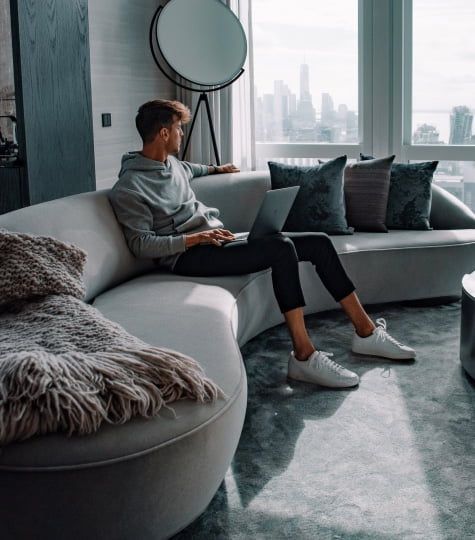 "I never imagined I would have a career in sales, but I believed in the brand and therefore I wasn't selling; I was delivering the member experience that drew me into Equinox in the first place. I also never expected I would have so much fun at work. We fight hard, we celebrate big, and we are a genuine family." -Abbas, Membership Sales Advisor
Join our Talent Network and get Equinox news and job alerts delivered to your inbox.
Featured
Jobs
You have not viewes any jobs recently.
You have not saved any jobs.