Maintenance Supervisor, Vancouver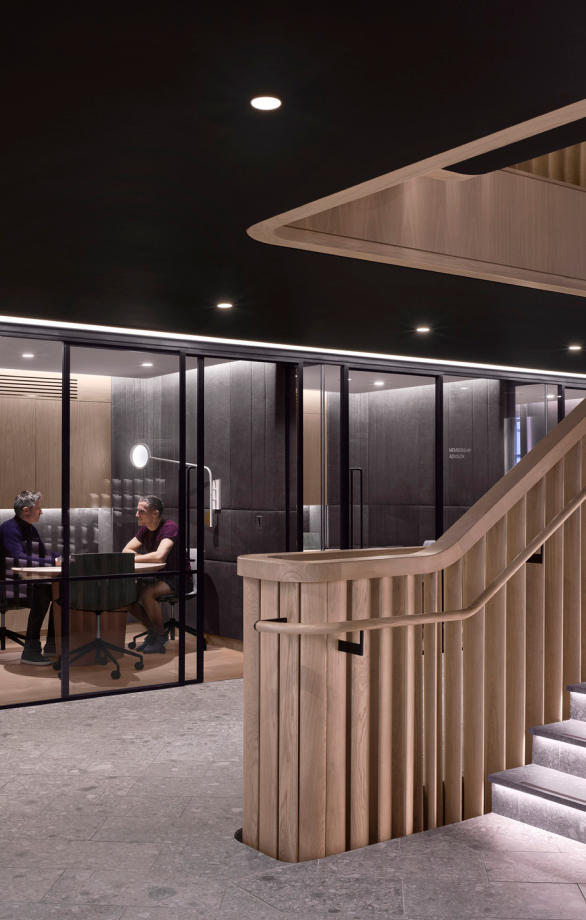 Maintenance Supervisor, Vancouver
Overview
OUR STORY
We are a company with integrated luxury and lifestyle offerings centered on Movement, Nutrition and Regeneration. In addition to Equinox, our other brands, Blink, Pure Yoga, SoulCycle, Furthermore, and Equinox Hotels are all recognized for inspiring and motivating members and employees to maximize life. Within our portfolio of brands, we have more than 200 locations within every major city across the United States in addition to London, Toronto, & Vancouver. 
OUR CODE
We are passionate about high performance living and we practice what we preach – investing time in our own health and fitness. We believe that everyone has untapped potential within them and it takes a disruptive approach to unleash it. We dream big and don't settle for the status quo. We sweat the details. We never accept less than 110% to help each other deliver the Equinox experience and enable our members to get great results.  We are obsessed with what's new, what's now, what's next. Never following, always leading, living ahead of the moment in fashion, culture and consumer behavior. We aren't just a company; we're a community vested in each other's success. We value humility and a team approach at every level of the company.
If you are a high performing individual who is passionate about winning and inspiring others then we are excited to discuss career opportunities with you.
Job Description
We are looking for an energetic, creative, and reliable Maintenance Manager to join the Equinox team at its luxurious club in Vancouver, BC.  This is a great position for a candidate looking to make a significant impact in a growing and dynamic organization.
The main purpose of this position is to supervise the maintenance staff and operations of all activities related to club maintenance and to ensure that the club consistently meets Equinox's standards for cleanliness and safety. 
Job responsibilities include but are not limited to the following: 
Contribute to and consistently apply Equinox's policies and procedures 
Hire, train, supervise, coach and evaluate maintenance staff 
Develop employees with potential Maintenance Supervisor capabilities 
Conduct performance evaluations on annual anniversary date 
Perform 30, 60, & 90-day review on all new hires 
Require Manager on Duty's ("MOD") to attend monthly facility reviews 
Train all new staff with the customized, club-specific cleaning checklists 
Complete cleanliness inspections (walk-through) 
Perform daily one-on-one meetings with each shift MOD's 
Report to the GMIT daily for open tasks 
Ensure adequate inventory of maintenance and locker room supplies 
Conduct frequent walkthroughs 
Implement inclement weather procedures 
Oversee deliveries 
Be aware and knowledgeable of emergency procedures 
Attend Manager meetings 
Maintain high visibility during peak club hours 
Ensure high level of customer service 
Keep current in knowledge of key competitors as to their location, physical plant, and equipment 
Assist in the development of annual budget with respect to the Maintenance Department 
Perform all other projects and responsibilities as required 
Qualifications
To perform this job successfully, an individual should meet the following minimum requirements and qualifications: 
Proven experience in a commercial business or fitness setting 
Proven ability to hire, direct, and train staff 
Knowledge in maintenance of mechanical, electrical, and exercise equipment 
Knowledge and experience with tools 
Knowledge and experience with janitorial cleaning products and OSHA standards 
Current C.P.R. and First Aid Certification 
Good financial management  
Ability to utilize new techniques, ideas and solve problems 
Possess honesty and personal integrity 
Hardworking and diligent 
Must have sense of urgency around all work details 
Bi-lingual in English and Spanish preferred
Additional Information
AS A MEMBER OF THE EQUINOX TEAM YOU WILL RECEIVE:
We offer competitive salary, benefits and industry leading commission opportunities for club employees
Complimentary Club membership
30- 50% discounts on all Equinox products and services including Personal Training, Private Pilates, Spa and Café' services and Shop items
This job description is intended to describe the general requirements for the position. It is not a complete statement of duties, responsibilities or requirements. Other duties not listed here may be assigned as necessary to ensure the proper operations of the department.
Equinox is an equal opportunity employer. For more information regarding our career opportunities, please visit one of our clubs or our website at https://careers.equinox.com/
All your information will be kept confidential according to EEO guidelines. Must have a legal right to work in Canada. 
"High Performance Living"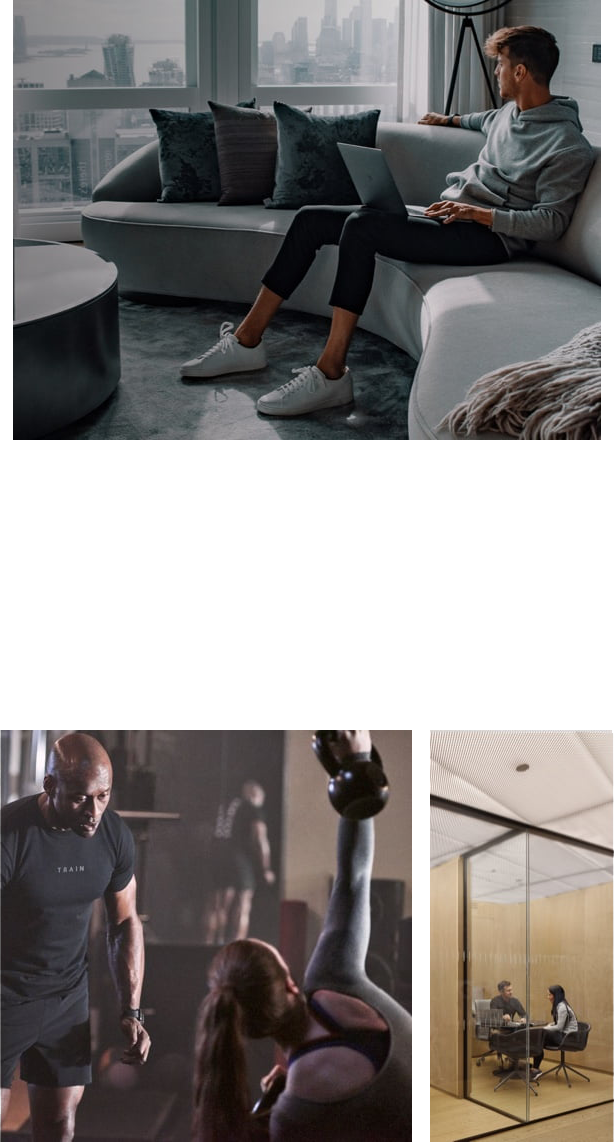 Join our Talent Network and get Equinox news and job alerts delivered to your inbox.
Featured
Jobs
You have not viewes any jobs recently.
You have not saved any jobs.
THE EQUINOX
EXPERIENCE
Looking to learn more about what the Equinox experience really means? Explore how we create a culture that is supportive, inspiring, and motivating.