Personal Training Manager , San Francisco - Equinox Fitness Clubs
San Francisco, California
Overview
The Personal Training Manager is the business leader of the department. They create and support team culture to drive operational excellence and deliver a superior member experience.

Personal Training Managers are goal oriented, results driven, eager to interact with members, and excited to develop and manage a team of high performing talent.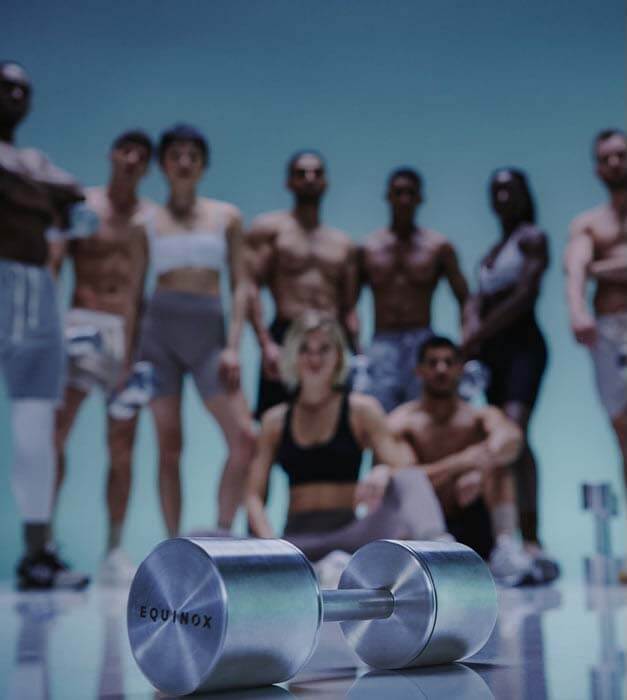 Success Profile
What makes Personal Training Managers at Equinox successful?
Check out the top traits we're looking for and see if you have the right mix.
Leadership
Quick-thinking
Problem-solver
Strategic
Multi-tasker
Good Listener
Description
Personal Training Manager , San Francisco - Equinox Fitness Clubs
Overview
OUR STORY
Equinox Group is a high growth collective of the world's most influential, experiential, and differentiated lifestyle brands. We restlessly seek what is next for maximizing life - and boldly grow the lifestyle brands and experiences that define it. In addition to Equinox, our other brands, Blink, Pure Yoga, SoulCycle, Equinox Hotels and Equinox Media are all recognized for inspiring and motivating members and employees to maximize life. Our portfolio of brands is recognized globally with locations within every major city across the United States in addition to London, Toronto, and Vancouver.
OUR CODE
We are passionate about high performance living and we practice what we preach – investing time in our own health and fitness. We believe that everyone has untapped potential within them and it takes a disruptive approach to unleash it. We dream big and don't settle for the status quo. We sweat the details. We never accept less than 110% to help each other deliver the Equinox experience and enable our members to get great results.  We are obsessed with what's new, what's now, what's next. Never following, always leading, living ahead of the moment in fashion, culture and consumer behavior. We aren't just a company; we're a community vested in each other's success. We value humility and a team approach at every level of the company.
If you are a high performing individual who is passionate about winning and inspiring others then we are excited to discuss career opportunities with you.
Job Description
Personal Training Careers at Equinox
Equinox is the most successful personal training business in the industry. With over a quarter century of growth and expansion, we have the resources available and the commitment needed for our leaders to have an unparalleled and prosperous career. We want leaders that seek growth in the fitness industry and are committed to the lifestyle and leadership of a strong and successful brand that is rapidly expanding.
Overview:
The Personal Training Manager (PTM) is a leader of operational excellence at the club level for the PT Department.  He/she creates and supports team culture to drive the business.  Personal Training Managers should be goal oriented, results driven, eager to interact with members, and excited to develop and manage a team of high performing talent.
Leadership in Operational Excellence:
Model "Servant Leadership" during interactions with trainers, club staff, and members.
Establish and maintain friendliness and service standards for trainers in their interactions with members and club staff.
Proactively act upon business trends in new clients, fitness assessment conversions, client attrition and client training frequency to achieve monthly and annual department goals.
Implement and execute all operational SOPs including administrative duties associated with client outreach and staff accountabilities.
Craft and execute a meaningful monthly trainers' forum (meeting).
Talent Development and Support of PT Staff:
Conduct monthly Professional Development Meetings (PDMs) and partner with trainer to achieve their stated specific actions steps directly associated with trainer's stated financial, career and education goals.
Provide timely, direct, and actionable feedback to Fitness Manager (FM) and trainers on areas of improvement and timetable those improvements with clearly defined expectations.
Develop strong relationships with all departments in club in order to ensure communication and collaboration to support our internal philosophy.
Lead sales training for new hires and those needing extra support.
Conduct business management workshops focusing on the specific needs of each Tier level.
Develop and manage the FM to flawlessly execute job responsibilities and prepare for promotion opportunity.
Identify key talent to promote to Managers in Training (MIT), Tier X and Master Instructors.
Lead and foster team commitment to continued education opportunities (both internal and external) to ensure high educational standards and delivery of quality programming.
Achieve and maintain team headcount target through active management of the interview process and generating referrals from current trainers.
Qualifications
Position Requirements:
Demonstrated ability to hire, direct and develop staff through creating accountability and structured time-lines.
Demonstrated outgoing and collaborative social skills and strong desire to interact with members, clients and staff.
Demonstrated sales skills with specific focus of attracting new clients and retention.
Excellent written and verbal communication skills.
Demonstrated time management and prioritization skills.
Consistently positive feedback from colleagues, direct reports, and supervisors.
Proven ability to drive revenue
Preferred Requirements:
Demonstrated successful leadership ability in an educational, fitness or management setting (one year minimum preferred).
Exercise Science or Sports Management Degree preferred.  Current national certification, CPR/AED, First Aid.
Excellent instructional abilities - i.e. an ability to lead a curriculum and create strategies for learning.
Enthusiastic, passionate and knowledgeable regarding the fitness industry.
Other duties not listed here may be assigned as necessary to ensure the proper operations of the department.
Additional Information
AS A MEMBER OF THE EQUINOX TEAM YOU WILL RECEIVE:
We offer competitive salary, benefits, and industry leading commission opportunities for club employees
Complimentary Club membership
Perks and incentives with our products and services including Personal Training, Pilates, Spa and Shop
All potential employees are required to show proof of COVID-19 vaccination upon an offer of employment unless a reasonable accommodation is approved or as otherwise required by law. 
This job description is intended to describe the general requirements for the position. It is not a complete statement of duties, responsibilities, or requirements. Other duties not listed here may be assigned as necessary to ensure the proper operations of the department.
Equinox is an equal opportunity employer. For more information regarding our career opportunities, please visit one of our clubs or our website at https://careers.equinox.com/
All your information will be kept confidential according to EEO guidelines. Must have a legal right to work in the United States. Pursuant to California law and the San Francisco Fair Chance Ordinance, we will consider for employment qualified applicants with arrest and conviction records
Culture
Equinox is proudly recognized as the industry leader in Personal Training expertise, with the first in-house education of its kind through the Equinox Fitness Training Institute.

Through progressive and continuous effort, our Personal Trainer's knowledge base will expand through in-club functional workshops, marquee seminars & symposiums, as well as deep industry relationships with university, equipment, and scientific partners worldwide.

The PT Department believes in a "promote from within" philosophy. Most of the senior PT Department leadership, both at the national and regional levels, started as personal trainers with Equinox.
Total
Rewards
Health Care

401(k)/ Retirement Plans

Paid Time Off

Complimentary Equinox and Equinox + membership

Employee Discount on all Services

Base salary + Commission
Scroll to view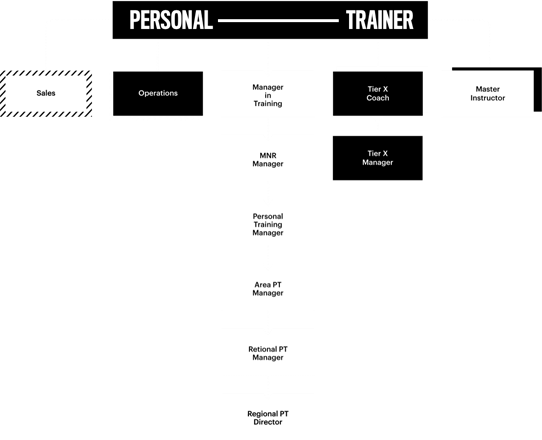 [Click here for text version]
EQX NEXT
EQX Next is Equinox's annual Group Fitness and Personal Training forum. It's a celebratory event, recognizing the past year's top-achievers and setting new goals for the year ahead. The forum consists of awards, educational panels, collaborative discussions, strategic demonstrations, and the EQX Games: a friendly competition showcasing the impressive teamwork and physical performance of our clubs' employees.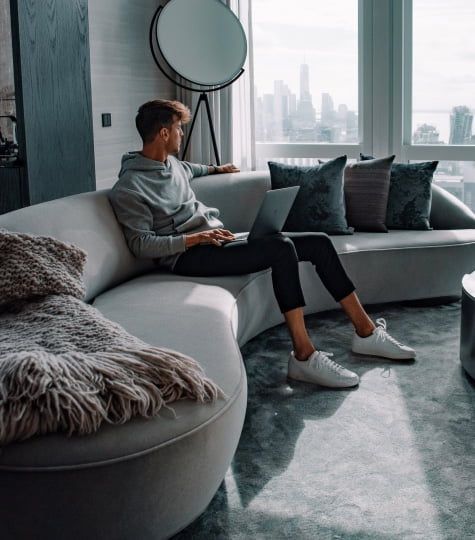 "We're relentless about improving. We push the edge of what's possible. It's about education, it's about fitness, and it's about reaching your full potential in the industry. There's every opportunity to grow and find what's next for you right here."
Join our Talent Network and get Equinox news and job alerts delivered to your inbox.
Featured
Jobs
You have not viewes any jobs recently.
You have not saved any jobs.