Sr. Director, Head of Learning - Equinox Fitness Clubs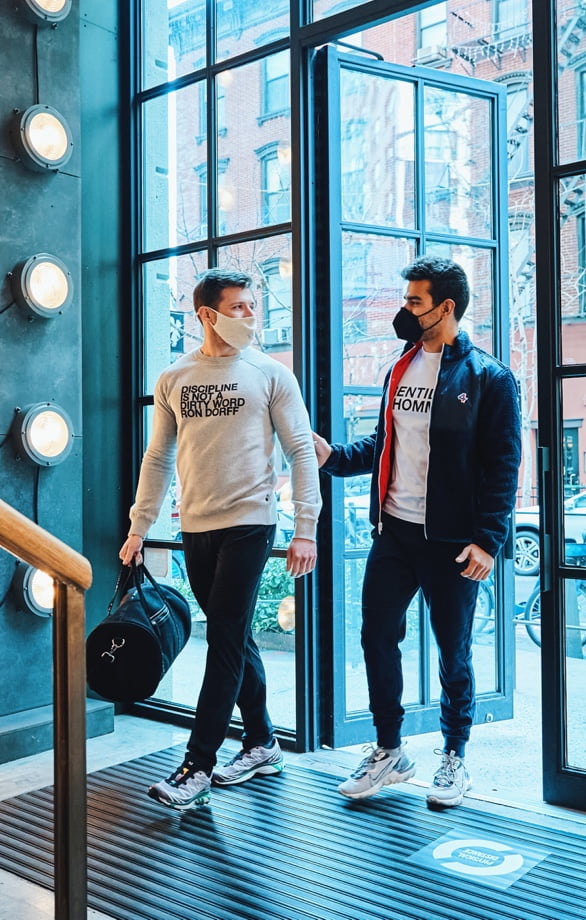 Sr. Director, Head of Learning - Equinox Fitness Clubs
Overview
OUR STORY
Equinox Group is a high growth collective of the world's most influential, experiential, and differentiated lifestyle brands. We restlessly seek what is next for maximizing life - and boldly grow the lifestyle brands and experiences that define it. In addition to Equinox, our other brands, Blink, Pure Yoga, SoulCycle, Equinox Hotels and Equinox Media are all recognized for inspiring and motivating members and employees to maximize life. Our portfolio of brands is recognized globally with locations within every major city across the United States in addition to London, Toronto, and Vancouver.
OUR CODE
We are passionate about high performance living and we practice what we preach – investing time in our own health and fitness. We believe that everyone has untapped potential within them and it takes a disruptive approach to unleash it. We dream big and don't settle for the status quo. We sweat the details. We never accept less than 110% to help each other deliver the Equinox experience and enable our members to get great results.  We are obsessed with what's new, what's now, what's next. Never following, always leading, living ahead of the moment in fashion, culture and consumer behavior. We aren't just a company; we're a community vested in each other's success. We value humility and a team approach at every level of the company.
If you are a high performing individual who is passionate about winning and inspiring others then we are excited to discuss career opportunities with you.
Job Description
Reporting into the Chief People Officer, and member of the Equinox People Leadership Team, this high-impact, visible role offers a unique opportunity to craft a mission-driven, thoughtful L&D program that enhances employee growth and impact while supporting a rich culture in alignment with Equinox's business objectives. The ideal candidate will carry equal parts strategy and execution and have the opportunity to build out a scalable function that can evolve with the learning needs of the company and the dynamic nature of the new world of work. Audiences will range from executive to front line staff.  Strategy work will support our mission, talent management, leadership competencies and the core objectives of our Equinox Academy concept.
RESPONSIBILITIES:
Developing training development strategies by evaluating business needs and desired outcomes; serving as a learning and development subject matter expert; evaluating the business impact of different training practices; overseeing the testing of different training approaches and evaluating the results; providing guidance and direction regarding training methods, EQX Academy processes, and data management processes; leading relationships with key business partners to ensure roles and responsibilities are understood; and ensuring training feedback is reviewed and incorporated into future plans and strategies.
Overseeing the strategy for the development of digital and physical training material by ensuring the development of solutions for implementation issues; overseeing and ensuring post-editing and formatting of content according to delivery limitations; driving brand consistency and best practices; understanding and determining various media formats and delivery options; and overseeing and ensuring the cross-training of team members on various techniques.
Driving the management of assigned training projects by overseeing the development and execution of capacity planning; overseeing the creation of business and systems documents; acting as a subject matter expert for issues related to techniques for training content development and delivery; driving recommendations on digital training asset opportunities; addressing and providing solutions for project changes and issues; and updating executive leadership on projects.
Directing the development of training programs, performance support tools, and resources by overseeing the research of learner needs, learning environments, knowledge gaps, and behavioral changes in conjunction with other areas of learning and development; creating blended learning options; analyzing needs analysis; evaluating current learning solutions; developing adaptation methods for course content to meet training, education, and development needs; developing and recommending process standards and best practices to drive consistency across the company; influencing leadership and gaining buy-in to implement training programs; and ensuring alignment with technology and business support infrastructure.
Providing overall direction by analyzing business objectives and customer needs; developing, communicating, building support for, and implementing business strategies, plans, and practices; analyzing costs and forecasts and incorporating them into business plans; determining and supporting resource requirements; evaluating operational processes; measuring outcomes to ensure desired results; identifying and capitalizing on improvement opportunities; promoting a customer environment; and demonstrating adaptability and sponsoring continuous learning.
Responsible to co-manage the development of talent with executive leaders of business units to ensure financial targets are met or exceeded.
Assessing talent and capability gaps through talent assessment & planning (aka TAP), create development, experience and rotation plans for leaders, ensure execution and measure results.
Inspiring and instill a promotions measurement mindset so leaders actively engage in driving promotions within their business units; ensure critical roles are visible and promotions are communicated and celebrated.
Creating, designing, and ensuring execution of a totally integrated and dynamic EQX Academy curriculum for all business units and our corporate division.
Ensuring programs build mindsets, skills and expertise utilizing digital, in person, immersive, coaching, mentoring, career pathing and measurement capabilities following the 70/20/10 strategy.
Ensuring program designs are innovative, current, and mix modalities such as video, podcasts, gamification, etc. to meet the needs of different learners.
Overseeing LMS to ensure scalability of programs, accurate reporting, pathing for self-driven growth and personalization for employees.
Working with Business Intelligence and Finance on developing an EQX Academy scorecard, creating budgets, and evaluating and ensuring ROI.
Creating, curating, and managing the EQX Academy learning resource library and work with marketing to promote it to the organization.
Working with Marketing to ensure successful launch and branding of the EQX Academy. 
Qualifications
Experienced in full lifecycle including assessment of learning needs, development of curriculums and content, facilitation of live and virtual training.
A technology proponent, learning technology savvy.
Strong project management skills with proven ability to define scope and deliver results in a changing & growing business environment.
 Ability to work and think globally; skilled in creating programs applicable to multi-cultural audiences.
Experience in leading in a matrixed organization.
Strong interpersonal and communication skills - able to present and influence at all levels and build and develop strong trusting relationships.
Ability to consistently generate and execute new ideas and simultaneously lead multiple projects in varying stages.
Exceptional written and oral communication skills.
Ability to distill complex ideas into simple concepts.
Able to see linkages and patterns and develop constructs linking them together.
Growth Mindset, sees problems as opportunities, sets high goals.
What We're Looking For
8+ yrs. of experience in OD, L&D, DEI, or similar capacity.
5+ yrs. proven project management and strategic leadership experience and direct involvement leading L&D initiatives.
Passion for learning and helping others grow.
Proven ability to build a scalable, high-impact, mission-driven L&D function and programming.
Additional Information
AS A MEMBER OF THE EQUINOX TEAM YOU WILL RECEIVE:
We offer competitive salary, benefits and industry leading commission opportunities for club employees
Complimentary Club membership
Perks and incentives with our products and services including Personal Training, Pilates, Spa and Shop
In accordance with Equinox's policies and our ongoing commitment to safeguard the health of our employees, their families, our members, and the community at large COVID-19 vaccines are required for employees in this position.  Accordingly, any offer of employment is conditioned upon an applicant's ability to provide proof of vaccination. Should you require accommodation for medical or religious needs, Equinox will engage in an interactive process with you to determine if a reasonable accommodation can be provided in accordance with applicable City, State and/or Federal law.  Any approved accommodation will also include a requirement that unvaccinated employees submit to weekly COVID-19 testing and wear a mask at all times when in an Equinox office or club location.
This job description is intended to describe the general requirements for the position. It is not a complete statement of duties, responsibilities or requirements. Other duties not listed here may be assigned as necessary to ensure the proper operations of the department.
Equinox is an equal opportunity employer. For more information regarding our career opportunities, please visit one of our clubs or our website at https://careers.equinox.com/
All your information will be kept confidential according to EEO guidelines. Must have a legal right to work in the United States. 
"High Performance Living"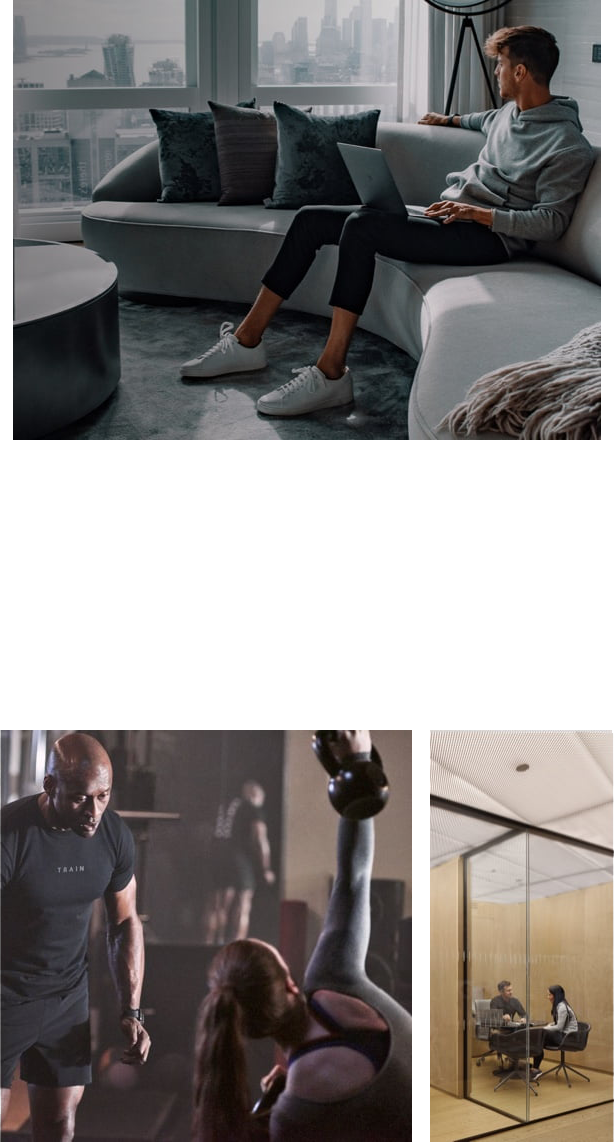 Join our Talent Network and get Equinox news and job alerts delivered to your inbox.
Featured
Jobs
You have not viewes any jobs recently.
You have not saved any jobs.
Beyond
Fitness
Looking to learn more about who we are, what we stand for, and what the Equinox experience really is? Explore how we go beyond fitness to create a culture that is supportive, drives you forward, and never settles for less than the best.