Senior Benefits Analyst - Equinox Fitness Clubs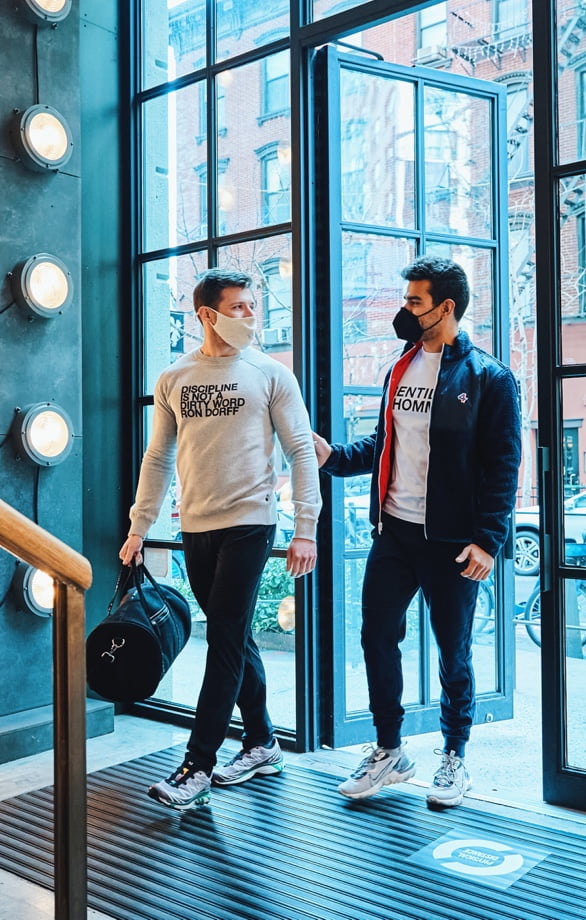 Senior Benefits Analyst - Equinox Fitness Clubs
Overview
OUR STORY
Equinox Group is a high growth collective of the world's most influential, experiential, and differentiated lifestyle brands. We restlessly seek what is next for maximizing life - and boldly grow the lifestyle brands and experiences that define it. In addition to Equinox, our other brands, Blink, Pure Yoga, SoulCycle, Equinox Hotels and Equinox Media are all recognized for inspiring and motivating members and employees to maximize life. Our portfolio of brands is recognized globally with locations within every major city across the United States in addition to London, Toronto, and Vancouver.
OUR CODE
We are passionate about high performance living and we practice what we preach – investing time in our own health and fitness. We believe that everyone has untapped potential within them and it takes a disruptive approach to unleash it. We dream big and don't settle for the status quo. We sweat the details. We never accept less than 110% to help each other deliver the Equinox experience and enable our members to get great results. We are obsessed with what's new, what's now, what's next. Never following, always leading, living ahead of the moment in fashion, culture, and consumer behavior. We aren't just a company; we're a community vested in each other's success. We value humility and a team approach at every level of the company.
If you are a high performing individual who is passionate about winning and inspiring others, then we are excited to discuss career opportunities with you.
Job Description
We are currently seeking a Senior Analyst, Benefits to report into the Senior Benefits Manager in our New York City office.
YOU ARE:
A highly motivated and analytical individual who is eager to enhance his/her HR experience and impact a dynamic, growing global company. This multifaceted role focuses on improving operational processes while working on a team that truly impacts our team members and business.
The ideal candidate is analytical and possesses the ability to support the planning, design, implementation, administration and evolution of US, Canada, and UK employee benefit programs such as health, dental, vision, spending/savings accounts, wellness, EAP and retirement plans across Equinox Group.
This versatile role manages often competing priorities and requires a diverse skill set ranging from knowledge of benefits programs, compliance and administration to project management. The role partners with the Payroll Team, People Experience Team, and often interacts with other Brand team members (including Blink Fitness, SoulCycle, and Equinox Hotels). In particular, the role requires an understanding of the partnership between the People Experiences Team and other departments (Finance, Legal, IT, Payroll, HRIS) in ensuring the efficiency of our infrastructure and the relationship between human capital and organizational success. This role will be expected to play a key part in new business and support the organization as it continues to scale and grow.
KEY RESPONSIBILITIES
Support ongoing day to day management of the benefit operations and administration of health, welfare, and 401(k) plans for over 13,000 employees in the US, Canada, and UK
Interface with benefits administer to monitor and problem-solve administrative issues update records due to status changes, resolve escalated enrollment issues, suggest improved administrative procedures 
Managing enrollment/cancelation for Canadian employer sponsored coverage including collection of forms related to Canadian medical insurance, as well as enrolling/canceling Canadian medical coverage
Ensure payment of invoices and accruing relevant cost, processing deductions/ payments in payroll, reporting
Execute controls related to processing invoices and payroll functions
Compliance to external and internal regulations
Implement benefits related regulations, procedures, and documentation (including payroll and accounting activities)
Carry out administrative reconciliations to comply with internal controls and the company's requirements
Identifying and correcting any historical 401(k) or other benefit deduction errors
Work closely with all parties including People Experience, third party providers, payroll, and legal to address routine inquiries and issues and be accountable for the timely research and resolution of these inquires
Support internal and external team members with benefits related questions
Support Annual Benefits Enrollment which includes plan changes, oversight of vendor project management, review and testing of benefits offerings, cost changes, benefit communication review, and participate in Club open enrollment meetings
Assists with compliance regulations including 5500 filing, ACA reporting, Non-discrimination testing, San Francisco Ordinance (SFO) filing etc.
Conduct annual review of and manage certain plan documents including but not limited to SPD's, SBC's and SAR's
Maintain knowledge of evolving benefit laws
Ensure compliance on a state, federal and local employee benefit regulations
Help draft routine communication materials for People Services and team members
Partner with payroll to ensure accurate and timely processing of benefits deductions and provide recommendations for areas of efficiencies and improvement
Develop and maintain process documentation as well as ensure the proper documentation/accessibility of all plan documents and summaries
Investigate discrepancies in non-routine situations and provides recommendations for solutions
Ad-hoc projects as assigned
Qualifications
5+ years of experience in 401(k), Benefits management (including Canadian), or other relevant professional experience, and healthcare plan design is required
Bachelor's degree
Strong quantitative and analytical skills, attention to details and excellent follow through
Strong organizational skills with the ability to multi-task and prioritize accordingly
Exceptional written and verbal communication skills
Proficient in Microsoft office
Knowledge and benefits environment, regulations and compliance requirements
Knowledge of benefits environment, regulations and compliance requirements including health, wealth, and 401(k)
Additional Information
AS A MEMBER OF THE EQUINOX TEAM YOU WILL RECEIVE:
We offer competitive salary, benefits, and industry leading commission opportunities for club employees
Complimentary Club membership
Perks and incentives with our products and services including Personal Training, Pilates, Spa and Shop
All potential employees are required to show proof of COVID-19 vaccination upon an offer of employment unless a reasonable accommodation is approved or as otherwise required by law. 
This job description is intended to describe the general requirements for the position. It is not a complete statement of duties, responsibilities, or requirements. Other duties not listed here may be assigned as necessary to ensure the proper operations of the department.
Equinox is an equal opportunity employer. For more information regarding our career opportunities, please visit one of our clubs or our website at https://careers.equinox.com/
All your information will be kept confidential according to EEO guidelines. Must have a legal right to work in the United States. 
"High Performance Living"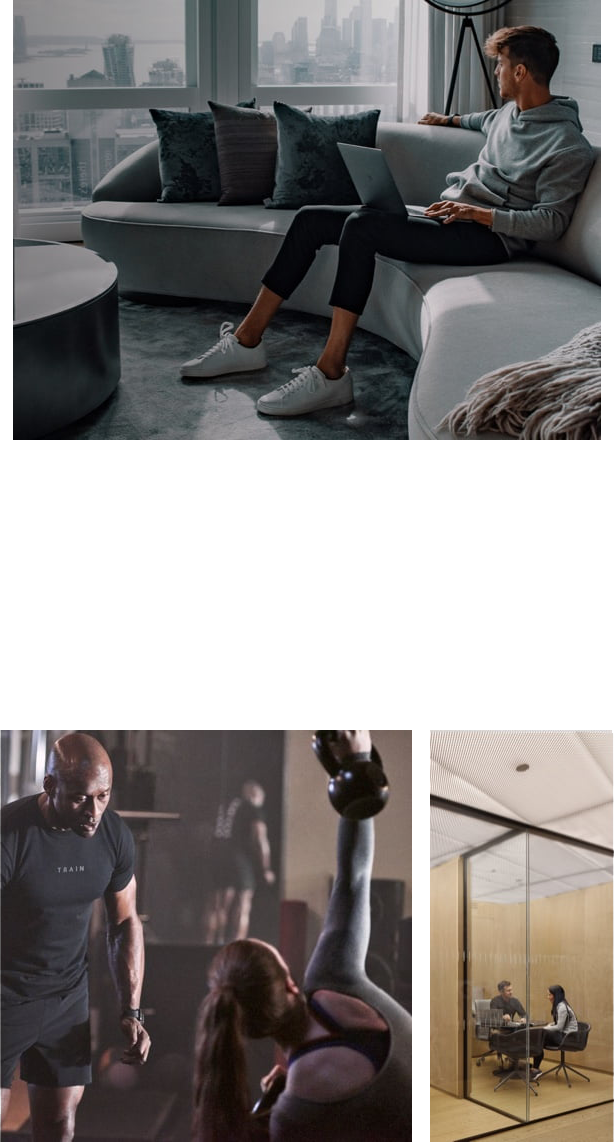 Join our Talent Network and get Equinox news and job alerts delivered to your inbox.
Featured
Jobs
You have not viewes any jobs recently.
You have not saved any jobs.
Beyond
Fitness
Looking to learn more about who we are, what we stand for, and what the Equinox experience really is? Explore how we go beyond fitness to create a culture that is supportive, drives you forward, and never settles for less than the best.