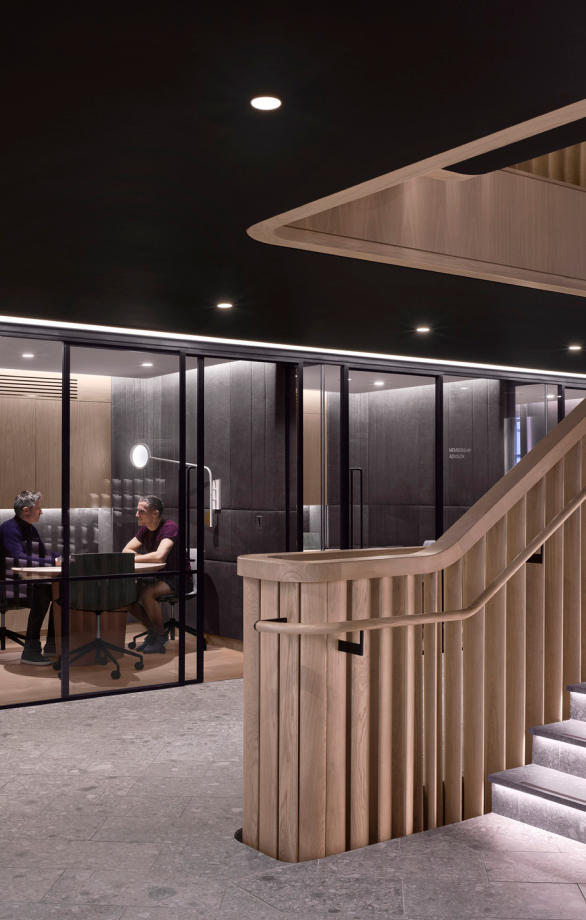 Security Engineer
Overview
OUR STORY
Equinox Group is a high growth collective of the world's most influential, experiential, and differentiated lifestyle brands. We restlessly seek what is next for maximizing life - and boldly grow the lifestyle brands and experiences that define it. In addition to Equinox, our other brands, Blink, Pure Yoga, SoulCycle, Equinox Hotels and Equinox Media are all recognized for inspiring and motivating members and employees to maximize life. Our portfolio of brands is recognized globally with locations within every major city across the United States in addition to London, Toronto, and Vancouver.
OUR CODE
We are passionate about high-performance living and we practice what we preach – investing time in our own health and fitness. We believe that everyone has untapped potential within them and it takes a disruptive approach to unleash it. We dream big and don't settle for the status quo. We sweat the details. We never accept less than 110% to help each other deliver the Equinox experience and enable our members to get great results. We are obsessed with what's new, what's now, what's next. Never following, always leading, living ahead of the moment in fashion, culture and consumer behavior. We aren't just a company; we're a community vested in each other's success. We value humility and a team approach at every level of the company.
If you are a high performing individual who is passionate about winning and inspiring others then we are excited to discuss career opportunities with you.
Job Description
Equinox Fitness is seeking an enthusiastic, collaborative, and exceptional IT Security Engineer to join our Information Security team. This role operates in a Shared Services model that will work across the Equinox Group portfolio of Brands. The primary responsibilities of the IT Security Engineer include working within the Information Security team and with various business groups to enhance and maintain security within our information security program. The successful candidate will work to ensure that the security measures implemented meet the highest security standards, are consistently maintained throughout the Equinox Group, and are well documented. 
The candidate should also possess excellent collaborative and problem-solving skills and an ability to work with groups of individuals across various functions to build solutions to remediate complex problems or deficiencies as needed. The IT Security Engineer will assist in compliance functions including risk assessment, compliance audits, forensics, and developing security policies and standards. This position regularly communicates with management regarding security best practices and demonstrates strong technical abilities, problem solving skills, and contributes to a team-oriented environment. The position will require an understanding of key IT security controls, with a preferred emphasis on the NIST standard frameworks or similar security standards. 
Equinox is a high growth company and fosters a fast-paced and dynamic work environment. Flexibility, creative thinking, relationship skills, and cross-discipline collaboration are essential. This is an exciting opportunity to make a significant creative impact for our members and our business through dynamic technologies. 
This is a fulltime position located onsite at our NYC Office located in the One Park Ave section of Manhattan and will report into the Senior Manager of Information Security. 
RESPONSIBILITIES 
Collaborate with stakeholders across multiple organizations to assist in the development, management, and execution of an effective Security & Compliance program. 
Identify and recommend improvements for automation and remediating security gaps. 
Conduct web application, mobile application, infrastructure, and network vulnerability scans. 
Continuously monitor for new security vulnerabilities and brief stakeholders on updates. 
Support the management of endpoint protection solutions. 
Act as a subject matter expert for internal departments & stakeholders. 
Update, maintain, and enforce the company's Information Security policies, procedures, standards, and protocol. 
Actively monitor and investigate security alerts and anomalous activity and support resulting incident response procedures. 
Qualifications
3+ years of relevant experience with Information Security 
Knowledge of databases, network devices, cloud, active directory, infrastructure security, web application security, and network security. 
Understanding of endpoint hardening, patch management, vulnerability remediation, incident response, disaster recovery, and business continuity. 
Requires strong analytical, organizational, documentation, project management, oral and written communication, and problem-solving skills. 
Ability to communicate security requirements to personnel at all levels of experience and responsibility. 
Ability to work in a fast paced and agile environment while supporting multiple projects. 
Stays updated on trends and best practices pertaining to compliance, data privacy, and information security. 
Knowledge of the NIST CSF, ISO 27001, and PCI frameworks are a plus. 
Experience with data privacy (PCI DSS, CCPA, GDPR) is a plus. 
Cybersecurity certifications such as CISSP, CISM, CEH, or GSEC are a plus. 
Attention to detail and priority/time management. 
Team player a must. 
Pay Transparency: Min $95K - Max $108K
Additional Information
AS A MEMBER OF THE EQUINOX TEAM YOU WILL RECEIVE:

We offer competitive salary, benefits and industry leading commission opportunities for club employees
Complimentary Club membership
30- 50% discounts on all Equinox products and services including Personal Training, Private Pilates, Spa and Café' services and Shop items
This job description is intended to describe the general requirements for the position. It is not a complete statement of duties, responsibilities or requirements. Other duties not listed here may be assigned as necessary to ensure the proper operations of the department.
Equinox is an equal opportunity employer. For more information regarding our career opportunities, please visit one of our clubs or our website at https://careers.equinox.com/
All your information will be kept confidential according to EEO guidelines. Must have a legal right to work in the United States. 
"High Performance Living"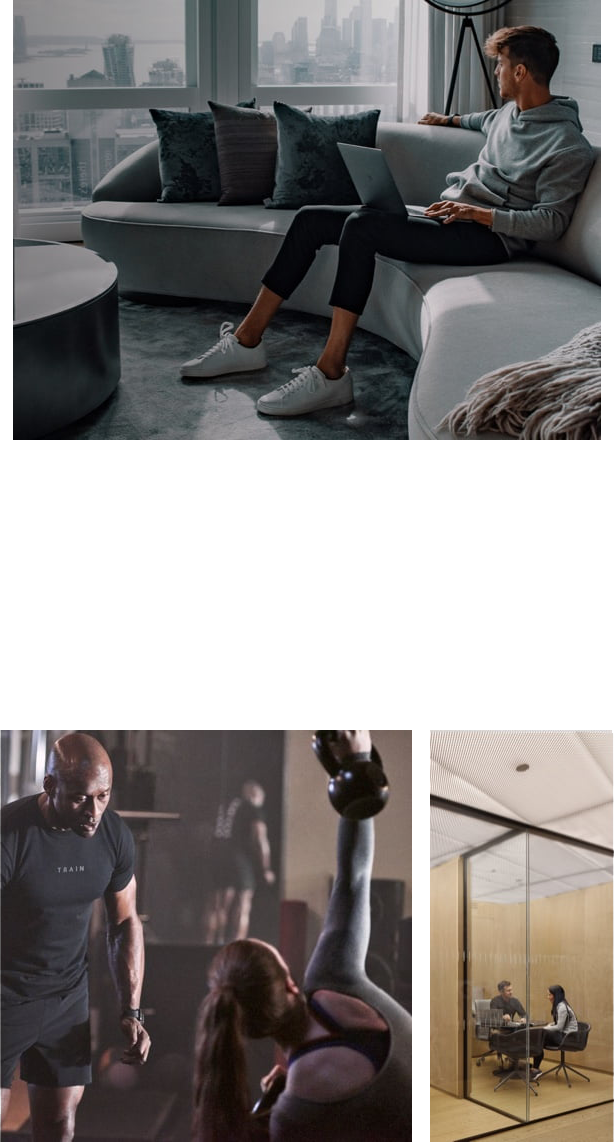 Join our Talent Network and get Equinox news and job alerts delivered to your inbox.
Featured
Jobs
You have not viewes any jobs recently.
You have not saved any jobs.
THE EQUINOX
EXPERIENCE
Looking to learn more about what the Equinox experience really means? Explore how we create a culture that is supportive, inspiring, and motivating.