Manager, People Services - Equinox Fitness Clubs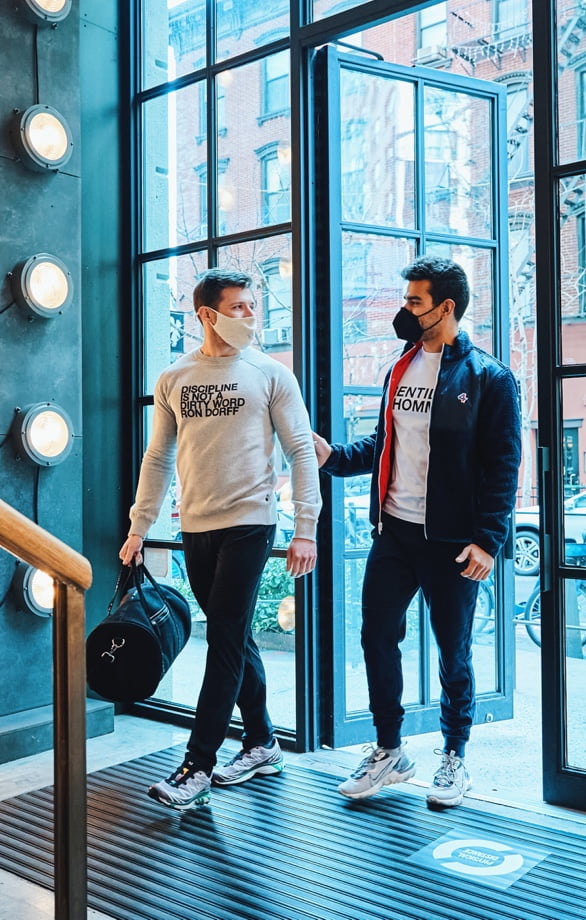 Manager, People Services - Equinox Fitness Clubs
Overview
OUR STORY:
Equinox Group is a high growth collective of the world's most influential, experiential, and differentiated lifestyle brands. We restlessly seek what is next for maximizing life - and boldly grow the lifestyle brands and experiences that define it. In addition to Equinox, our other brands, Blink, Pure Yoga, SoulCycle, Equinox Hotels and Equinox Media are all recognized for inspiring and motivating members and employees to maximize life. Our portfolio of brands is recognized globally with locations within every major city across the United States in addition to London, Toronto, and Vancouver.
OUR CODE:
We are passionate about high-performance living and we practice what we preach – investing time in our own health and fitness. We believe that everyone has untapped potential within them and it takes a disruptive approach to unleash it. We dream big and don't settle for the status quo. We sweat the details. We never accept less than 110% to help each other deliver the Equinox experience and enable our members to get great results. We are obsessed with what's new, what's now, what's next. Never following, always leading, living ahead of the moment in fashion, culture and consumer behavior. We aren't just a company; we're a community vested in each other's success. We value humility and a team approach at every level of the company. 
If you are a high performing individual who is passionate about winning and inspiring others then we are excited to discuss career opportunities with you.
Job Description
The Manager, People Services, Corporate will be responsible for providing support and oversight of People Services activities for the Company's Corporate teams, consisting of more than 500 employees worldwide. 
Reporting to the Director, People Services, the role will be based at our Headquarters located in NYC.
The Manager, People Services, Corporate, is a consultative business partner who helps our teams achieve their goals by being an advocate, change leader, and champion for inspiring achievement.
RESPONSIBILITIES:
Prepares employment letters for distribution to employees or leaders; Ensures signed copies are returned and uploaded to People Doc
Supports Quarterly and Annual Performance review process following up with leaders and employees and addressing any concerns in order to achieve a 100% completion rate.  Assists leaders with coaching, corrective actions, improvement plans, and goal setting as necessary.  
Conducts Exit Interviews, analyze trends and reports findings to Director and/or Business Leaders.
Updates HR System (UKG) with recent employment changes for Corporate employees.
Supports talent management activities including talent assessment preparation and documentation.  Follows up and holds leaders accountable for the completion of Growth and Development plans.
Manages Success Recognized program.
Conducts thorough investigations and develops solutions to complex employee issues and concerns. 
Serves as an approachable, highly trusted coach and adviser to employees on all people related topics and issues.
Maintains Corporate employee compliance with COVID Vaccination policy.
Supports Onboarding program to ensure an elevated experience for all new hires with a focus on Manager and below.
Ensures employees are aware of and adhere to PS processes and makes recommendations to management team to ensure continuous improvement.
Maintains thorough and current knowledge of all Human Resources, employee regulations and Federal, State and local employment laws.
Partners with People Services COEs to ensure successful execution and compliance with a wide range of employee initiatives and programs including recognition, benefits enrollment, leave of absence administration, etc.
Executes effective communication as directed by People Services Leaders and Legal with regards to new policies and procedures ensuring compliance with all Federal, State and Local employment-related laws and regulations.
Identify Corporate needs and partners with Director and the L&D department to identify and implement strategies relating to management and employee level development. Coordinates applicable training and development programs where necessary.
Supports the Offboarding process to ensure a positive experience where possible in an effort to build  a strong alumni network.
Qualifications
To perform this job successfully, an individual should meet the following minimum requirements.
3+ years of Human Resources experience with an emphasis in employee relations/generalist HR.  Experience supporting a large, multi-site field population preferred.
Bachelor's degree in Human Resources, Business or related discipline.
Strong interpersonal communication, persuasion and creative problem solving skills.
Established assessment and decision making skills with proven ability to build relationships and influence at all levels of the organization.
Proven experience in dealing with complex employee relations issues (EEO, FLSA, etc).  Ability to solve conflicts in a positive and fair manner. 
Excellent time management, organizational and follow-up skills.  Ability to set priorities and organize time. Demonstrates initiative and is able to work independently. 
Enthusiastic, energetic and personable.  Has ability to work effectively in a fast-paced environment with high standards. Willingness to travel to field locations within assigned region.
Additional Information
AS A MEMBER OF THE EQUINOX TEAM YOU WILL RECEIVE:
We offer competitive salary, benefits and industry leading commission opportunities for club employees
Complimentary Club membership
Perks and incentives with our products and services including Personal Training, Pilates, Spa and Shop
In accordance with Equinox's policies and our ongoing commitment to safeguard the health of our employees, their families, our members, and the community at large COVID-19 vaccines are required for employees in this position.  Accordingly, any offer of employment is conditioned upon an applicant's ability to provide proof of vaccination. In accordance with CDC's definition of fully vaccinated, full-course vaccination is defined as 14 days past an individual's last vaccination dose in their initial vaccine series (14 days past the second shot of a two-dose Pfizer-BioNTech or Moderna vaccine; 14 days past the one-shot Janssen/Johnson & Johnson vaccine.
This job description is intended to describe the general requirements for the position. It is not a complete statement of duties, responsibilities or requirements. Other duties not listed here may be assigned as necessary to ensure the proper operations of the department.
Equinox is an equal opportunity employer. For more information regarding our career opportunities, please visit one of our clubs or our website at https://careers.equinox.com/
All your information will be kept confidential according to EEO guidelines. Must have a legal right to work in the United States. 
"High Performance Living"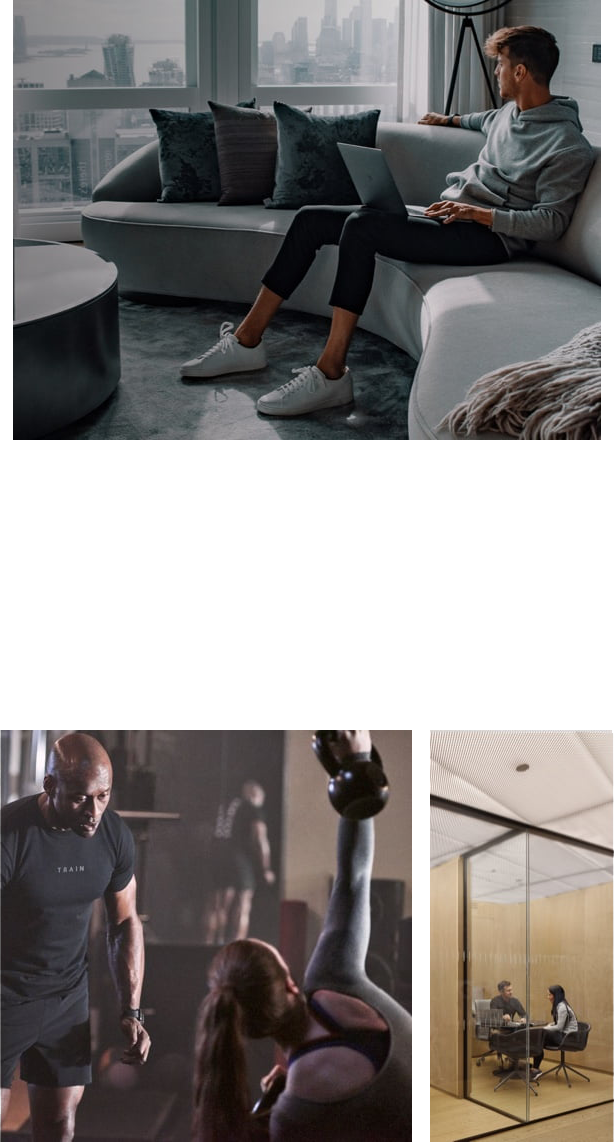 Join our Talent Network and get Equinox news and job alerts delivered to your inbox.
Featured
Jobs
You have not viewes any jobs recently.
You have not saved any jobs.
Beyond
Fitness
Looking to learn more about who we are, what we stand for, and what the Equinox experience really is? Explore how we go beyond fitness to create a culture that is supportive, drives you forward, and never settles for less than the best.