Director, People Services Compliance - Equinox Fitness Clubs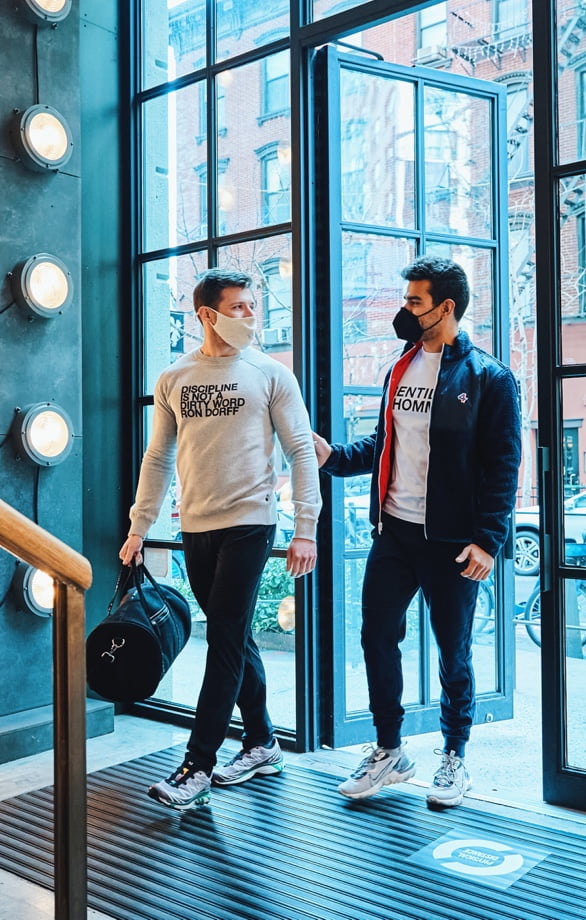 Director, People Services Compliance - Equinox Fitness Clubs
Overview
OUR STORY:
Equinox Group is a high growth collective of the world's most influential, experiential, and differentiated lifestyle brands. We restlessly seek what is next for maximizing life - and boldly grow the lifestyle brands and experiences that define it. In addition to Equinox, our other brands, Blink, Pure Yoga, SoulCycle, Equinox Hotels and Equinox Media are all recognized for inspiring and motivating members and employees to maximize life. Our portfolio of brands is recognized globally with locations within every major city across the United States in addition to London, Toronto, and Vancouver.
OUR CODE:
We are passionate about high-performance living and we practice what we preach – investing time in our own health and fitness. We believe that everyone has untapped potential within them and it takes a disruptive approach to unleash it. We dream big and don't settle for the status quo. We sweat the details. We never accept less than 110% to help each other deliver the Equinox experience and enable our members to get great results. We are obsessed with what's new, what's now, what's next. Never following, always leading, living ahead of the moment in fashion, culture and consumer behavior. We aren't just a company; we're a community vested in each other's success. We value humility and a team approach at every level of the company. 
If you are a high performing individual who is passionate about winning and inspiring others then we are excited to discuss career opportunities with you.
Job Description
The Director, People Service Compliance will identify, evaluate, and manage compliance requirements, support business areas with subject matter expertise, participate in risk management processes, and engage in various global compliance programs and initiatives which strengthen risk practices and improve the overall state of compliance across the organization.
The role is based at Equinox's New York city headquarters located in Hudson Yards. Equinox currently has a hybrid work plan.
THE RESPONSIBILITIES
Creates and implements an effective compliance program, ensuring there are appropriate internal controls to prevent and/or detect violations of law, regulations and Company policies.
Stays up to date with federal, state, and local employment laws and regulations and recommended best practices.  Maintains subject matter expertise in applicable laws, regulations, and leading compliance standards.
Monitors  and operationalizes employment-related legislative and regulatory updates. Performs regular assessments and audits of HR compliance activities based on pre-existing and emerging legal requirements.
Drives a culture of compliance and accountability through all levels of the organization. Anticipates,  identifies and escalates risk scenarios early and proposes potential solutions to mitigate risk.
Develops, writes & ensures general compliance and employment policies remain up to date with current legislation while supporting business strategy.  Assists in the development and implementation of employment policies and procedures including the Employee Handbook
Responsible for developing a targeted compliance risk assessment process to identify and address potential risks.
Ensures that necessary changes are reflected within HR systems, policies, and practices to ensure legal compliance.
Works in conjunction with the HR Business Partners and COE teams to assure consistency in administration of HR policies and procedures respective to their functional areas.
Works collaboratively with the Legal Department to understand and interpret applicable laws and regulations and create policies, and SOPs that are consistent with these laws and regulations.
Develops and maintains compliance scorecards to measure Human Resources KPIs; analyzes data and recommends/implements improvement opportunities based on data.
Develops and documents user-friendly Human Resources workflows, SOPs, and processes.
Assists with investigations that touch on compliance issues such as wage and hour allegations.
Conduct and review employee background checks and maintain a plan and policy for background checks across various employee groups and brands
Manages quarterly compliance workstream in partnership with cross functional teams, including necessary HR compliance audits
Ensures all annual reporting obligations (e.g., EEO) are fulfilled in a timely manner 
Hires, trains and leads a team of regional compliance experts.
Partners with HR, Legal and internal communications teams to ensure that there is a thorough and effective system to communicate new and changing compliance initiatives.
Develops and coordinates appropriate compliance training and education programs to ensure that all employees have the requisite information and knowledge of laws, regulations, company policies, and requirements to carry out their responsibilities in a lawful and ethical manner.  Assesses current programs and the need for additional training and education.
Builds and maintains strong relationships with key stakeholders and business owners across all departments, to enhance and ensure the timely integration of employment compliance requirements into their processes.
Qualifications
The successful candidate will be highly collaborative, working effectively and efficiently with all functions. They will be well-versed in all areas of HR compliance with a proven ability to develop, implement and analyze programs across departments and geographies.  They are a tireless teacher, influencer and communicator, with a proven ability to build and foster strong relationships across the organization. The ideal candidate will have:
EDUCATION
Bachelor's Degree (Legal, Human Resources, Government, Regulatory or related discipline).
EXPERIENCE
Minimum of five  (5) years of HR compliance experience in a dynamic and complex organization.
Deep understanding of state and federal employment/labor laws and statutes, Human Resources policies, and compliance laws.  Experience in California is a plus.
SKILLS
An entrepreneurial spirit who thrives in a fast-paced environment and is confident managing through ambiguity
A decisive and solution-oriented style with ability to influence leaders at all levels.
Ability to evaluate risks, understand control and develop governance processes to support the company and complex issues, develop consensus, raise awareness, and provide and implement solutions.
Demonstrated ability to manage multiple projects while working independently Ability to partner with internal HR team members, business leaders, and counsel to drive compliance and HR-related projects forward.
Excellent written and verbal communication skills.
Ability to use discretion and exercise independent and sound judgment
Ability to handle sensitive matters and maintain confidentiality
Strong Excel, Word, and PowerPoint skills.
Additional Information
AS A MEMBER OF THE EQUINOX TEAM YOU WILL RECEIVE:
We offer competitive salary, benefits and industry leading commission opportunities for club employees
Complimentary Club membership
Perks and incentives with our products and services including Personal Training, Pilates, Spa and Shop
Equinox is an equal opportunity employer. For more information regarding our career opportunities, please visit one of our clubs or our website at https://careers.equinox.com/
All your information will be kept confidential according to EEO guidelines. Must have a legal right to work in the United States. 
All potential employees are required to show proof of COVID-19 vaccination upon an offer of employment unless a reasonable accommodation is approved or as otherwise In accordance with Equinox's policies and our ongoing commitment to safeguard the health of our employees, their families, our members, and the community at large COVID-19 vaccines are required for employees in this position.  Accordingly, any offer of employment is conditioned upon an applicant's ability to provide proof of vaccination. In accordance with CDC's definition of fully vaccinated, full-course vaccination is defined as 14 days past an individual's last vaccination dose in their initial vaccine series (14 days past the second shot of a two-dose Pfizer-BioNTech or Moderna vaccine; 14 days past the one-shot Janssen/Johnson & Johnson vaccine.
This job description is intended to describe the general requirements for the position. It is not a complete statement of duties, responsibilities, or requirements. Other duties not listed here may be assigned as necessary to ensure the proper operations of the department.
"High Performance Living"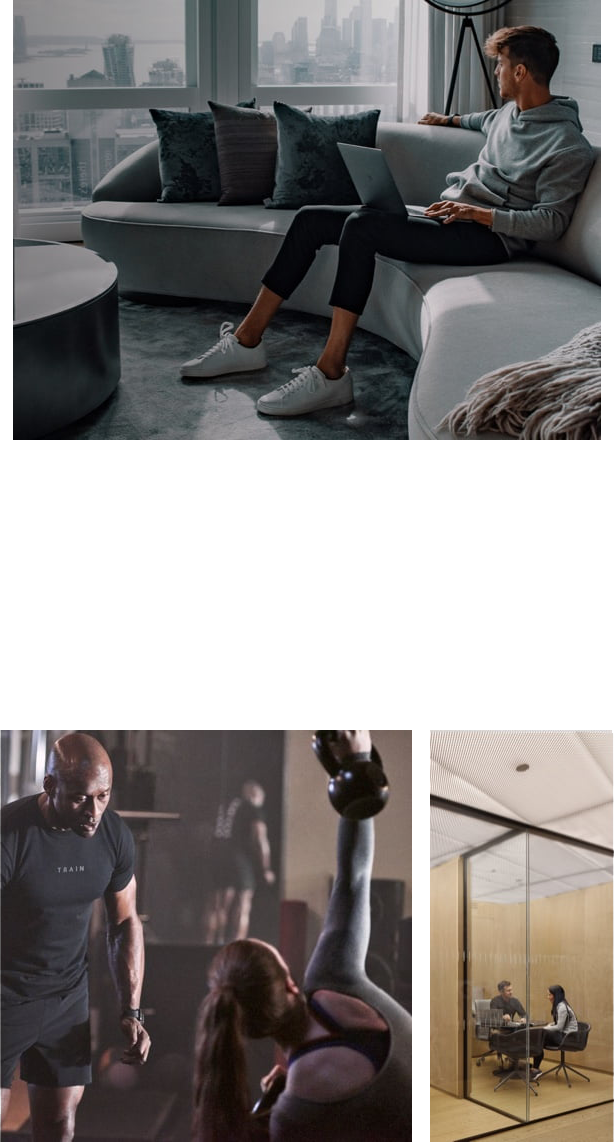 Join our Talent Network and get Equinox news and job alerts delivered to your inbox.
Featured
Jobs
You have not viewes any jobs recently.
You have not saved any jobs.
Beyond
Fitness
Looking to learn more about who we are, what we stand for, and what the Equinox experience really is? Explore how we go beyond fitness to create a culture that is supportive, drives you forward, and never settles for less than the best.