Director of Financial Reporting & Consolidation - Equinox Fitness Clubs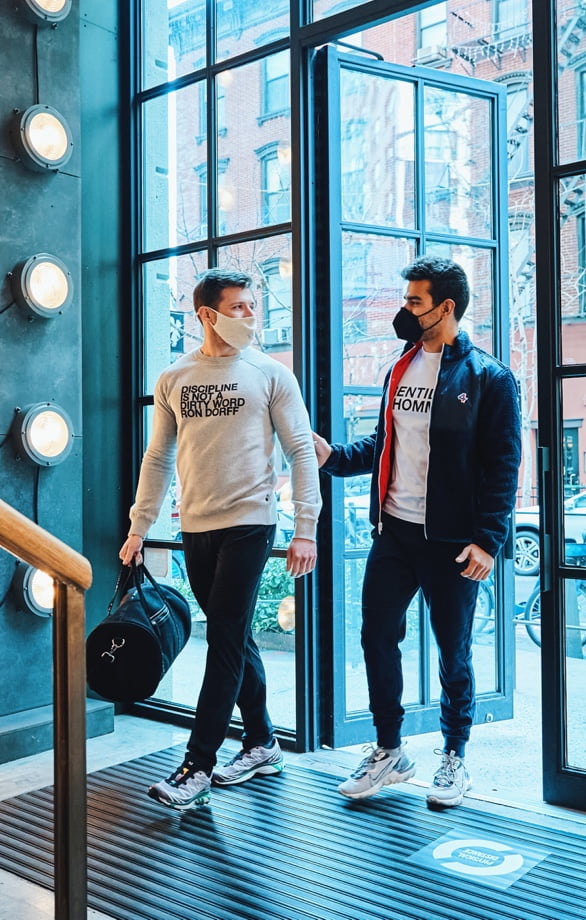 Director of Financial Reporting & Consolidation - Equinox Fitness Clubs
Overview
OUR STORY
Equinox Group is a high growth collective of the world's most influential, experiential, and differentiated lifestyle brands. We restlessly seek what is next for maximizing life - and boldly grow the lifestyle brands and experiences that define it. In addition to Equinox, our other brands, Blink, SoulCycle, Equinox Hotels and Equinox Media are all recognized for inspiring and motivating members and employees to maximize life. Our portfolio of brands is recognized globally with locations within every major city across the United States in addition to London, Toronto and Vancouver.
OUR CODE
We are passionate about high performance living and we practice what we preach – investing time in our own health and fitness. We believe that everyone has untapped potential within them and it takes a disruptive approach to unleash it. We dream big and don't settle for the status quo. We sweat the details. We never accept less than 110% to help each other deliver the Equinox experience and enable our members to get great results.  We are obsessed with what's new, what's now, what's next. Never following, always leading, living ahead of the moment in fashion, culture and consumer behavior. We aren't just a company; we're a community vested in each other's success. We value humility and a team approach at every level of the company.
If you are a high performing individual who is passionate about winning and inspiring others then we are excited to discuss career opportunities with you.
Job Description
The Director of Financial Reporting & Consolidation is a critical position within our Finance Organization. The expectations for the role are to demonstrate strong and effective leadership over the financial reporting team and provide technical accounting guidance and insight to executive management, including but not limited to, the V.P. of Accounting, the Chief Financial Officer, and the Company's Audit Committee.
The Director will primarily be responsible for managing the preparation of our external financial reports for Equinox and its affiliated brands.  In addition, the Director will oversee the consolidation of the domestic and international entities of Equinox Group and act as the primary liaison to our external auditors. 
The individual will have a strong knowledge of GAAP accounting and technical concepts, including, but not limited to, share-based compensation, business combinations, revenue recognition, lease accounting, goodwill and fair value of various equity and debt instruments.  They will approach responsibilities with a flexible, innovative, service-oriented approach, and a strong emphasis on system-based (rather than people-based) solutions.
This position will report directly to the VP of Accounting at the Company's corporate office at 1 Park Avenue, New York, New York and manage a team of 4 accountants (with 2 direct reports).
 
RESPONSIBILITIES
Manage the Financial Reporting & Consolidation team for the preparation of the Quarterly and Annual Reports required by the credit facilities of Equinox, Blink, and SoulCycle
Manage the preparation of Quarterly and Annual reports of our consolidated financials for the investors of Equinox Group
Provide oversight of the Company's consolidation process and assist with the implementation of a new consolidation system, OneStream
Monitor and ensure timely identification and compliance with evolving accounting guidance, provide US GAAP interpretation, and prepare technical memorandums that document issues and conclusions in a clear, logical and comprehensive manner
Research accounting implications and record appropriate disclosures of significant routine and non-routine transactions or other technical accounting issues, including acquisitions, divestitures, hedging activities, strategic investments, share-based compensation, tangible and intangible asset impairment testing, leasing transactions and debt and equity financings
Partner with the global tax department to ensure financial statement tax disclosures are accurate and complete
Coordinate annual audit and quarterly review activities with external audit team including managing the internal calendar of accounting deliverables
Manage communications with external auditors with respect to sign-off of financial statements and auditor agreement of interpretation of accounting standards
Assist with the quarterly valuation process on Equinox Group and its affiliates share prices with our 3rd party valuation team
Prepare our quarterly Audit Committee deck and present critical accounting developments to its members
Assist with the monthly and quarterly investor and bank reporting requirements, including detail review of schedules prepared and final reports to be issued.
Partner with our Total Rewards Team for equity related matters, including maintenance of capitalization tables and review the accounting entries for all equity plan transactions (i.e., grants, exercises, forfeitures, etc.)
Leverage and expand functionality of our equity administrative platform, ShareWorks
Partner with our UK Accounting Team to oversee the filing of our annual financial statements as required by the local governing body, Companies House
Research, outline, communicate and make recommendations to executive management for public company readiness including but not limited to the adoption of Sarbanes Oxley, SEC Disclosure check-lists, implementation of XBRL, etc.
Develop and maintain cross-departmental relationships with Accounting, Real Estate, Treasury, Tax and other financial stakeholders   
Qualifications
Minimum 10 years of experience with at least 5 years in public accounting
Active CPA license required
Expert level understanding of consolidations, NCI, discontinued operations, related parties, equity method accounting, and other complex equity & debt arrangements
Expert level understanding of an internal control framework (specifically COSO) to assess control design and operational efficiency
Familiarity with GAAP research tools and the FASB codification
Experience with documenting accounting conclusions related support
A demonstrated history of solving multiple and complex operational and accounting challenges
Strong communications skills – in addition to competencies around editing and writing, candidate must also be able to communicate effectively in meetings and describe deliverables and project milestones and checkpoints
Ability to work under pressure and within short time constraints in a complex system and business integrated environment
Solid organizational skills along with an aptitude for information technology
Additional Information
AS A MEMBER OF THE EQUINOX TEAM YOU WILL RECEIVE:
We offer competitive salary, benefits and industry leading commission opportunities for club employees
Complimentary Club membership
30- 50% discounts on all Equinox products and services including Personal Training, Private Pilates, Spa and Café' services and Shop items
This job description is intended to describe the general requirements for the position. It is not a complete statement of duties, responsibilities or requirements. Other duties not listed here may be assigned as necessary to ensure the proper operations of the department.
Equinox is an equal opportunity employer. For more information regarding our career opportunities, please visit one of our clubs or our website at https://careers.equinox.com/
All your information will be kept confidential according to EEO guidelines. Must have a legal right to work in the United States
"High Performance Living"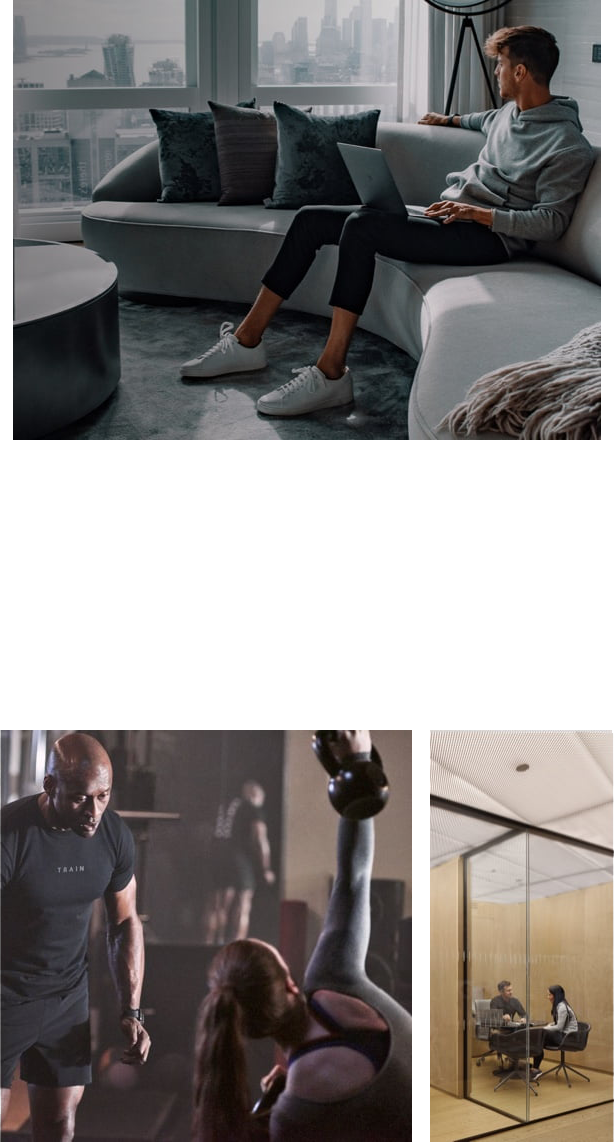 Join our Talent Network and get Equinox news and job alerts delivered to your inbox.
Featured
Jobs
You have not viewes any jobs recently.
You have not saved any jobs.
Beyond
Fitness
Looking to learn more about who we are, what we stand for, and what the Equinox experience really is? Explore how we go beyond fitness to create a culture that is supportive, drives you forward, and never settles for less than the best.