Director, Global Compensation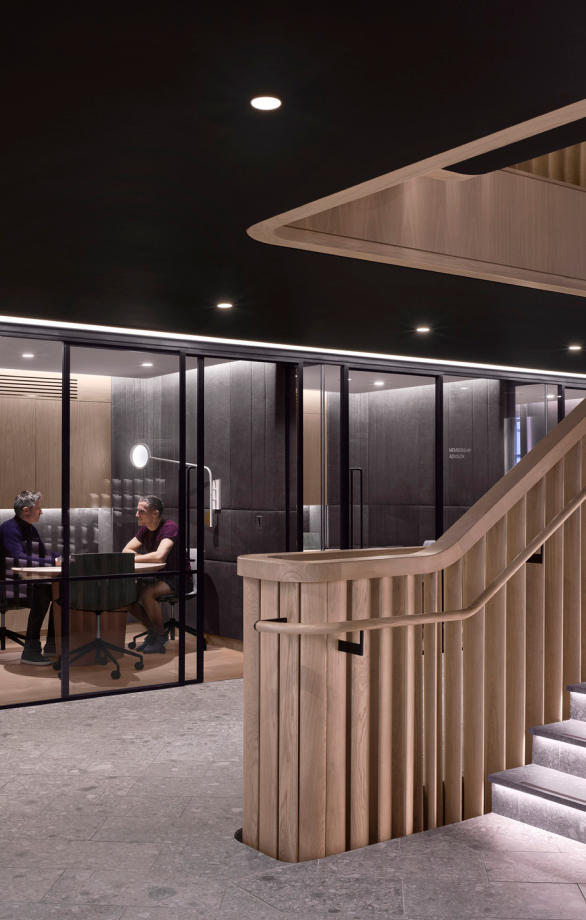 Director, Global Compensation
Overview
OUR STORY
Equinox Group is a high growth collective of the world's most influential, experiential, and differentiated lifestyle brands. We restlessly seek what is next for maximizing life - and boldly grow the lifestyle brands and experiences that define it. In addition to Equinox, our other brands, Blink, Pure Yoga, SoulCycle, Equinox Hotels and Equinox Media are all recognized for inspiring and motivating members and employees to maximize life. Our portfolio of brands is recognized globally with locations within every major city across the United States in addition to London, Toronto, and Vancouver.
OUR CODE
We are passionate about high performance living and we practice what we preach – investing time in our own health and fitness. We believe that everyone has untapped potential within them and it takes a disruptive approach to unleash it. We dream big and don't settle for the status quo. We sweat the details. We never accept less than 110% to help each other deliver the Equinox experience and enable our members to get great results. We are obsessed with what's new, what's now, what's next. Never following, always leading, living ahead of the moment in fashion, culture, and consumer behavior. We aren't just a company; we're a community vested in each other's success. We value humility and a team approach at every level of the company.
If you are a high performing individual who is passionate about winning and inspiring others, then we are excited to discuss career opportunities with you.
Job Description
We are currently seeking a Director, Compensation to join our People & Culture team at our New York City office!  We have a 4-day in-office policy, with a flex day on a Friday, subject to the needs of the business. 
OVERVIEW: 
The People and Culture team is looking to hire a highly motivated Director, Global Compensation team member. This role will report into the Vice President, Global Total Rewards and inspire a small team who will oversee the Global cash compensation programs including fixed and incentive programs including commission, short term, and long-term programs. The remit also includes accountability for our executive compensation and equity program (options and SARs). You will be a key member of the Global Rewards team in developing a high-performance culture across the company. The Director will ensure programs are internally equitable, externally competitive, fiscally responsible, and administered consistently.  
The successful candidate will have a strong analytical mindset and possesses a curiosity to create, automate and enhance processes and procedures to positively impact how we reward and recognize our team members. Teamwork is also a key to success for this role – it will require a partnership amongst members of the People and Culture team (HR Business Partners, Talent Acquisition, HRIS, Communications, L&D), Leadership, as well as between other departments (Business Leaders, Finance, Legal, IT, Payroll, etc.), in ensuring the collaboration and execution against key pillars of our Win with Talent strategy. You will have strong leadership skills, honed, from having built and mentored high-performing compensation professionals. This role requires strong change leadership to ensure projects and process improvements are implemented with successfully to drive sustainable behavior change in line with business strategies and company culture. 
KEY RESPONSIBILITIES: 
Lead the company's compensation programs, including annual salary planning/merit increases process, salary structures, variable pay and other incentive programs to ensure alignment with company's goals, initiatives, and budget. 
Create an effective and efficient compensation processes across the Group including the annual merit process, systems, and data in daily maintenance of compensation programs 
Experience in designing and implementing complex performance-focused compensation strategies (e.g., annual incentive score cards – measures, weightings, etc.) for executive and non-executive compensation plans/policies. 
Evaluate the effectiveness of all compensation programs, policies, and guidelines to ensure they are market competitive, drive performance, aligned with corporate goals and comply with company policies, federal legislation and other government and regulatory pay requirements. 
In partnership with our VP, Global Total Rewards and Chief People Officer, you will lead on executive compensation. You will translate the compensation philosophy and direction into recommendations for scalable program designs. You will own the full execution of executive compensation cycles, including managing any compensation tools, building collateral and memos, and implementing all salary or incentive changes. 
Work closely with communication teams to develop and execute a comprehensive communication strategy for compensation, identifying opportunities to improve employee engagement and facilitate proactive and effective messaging. 
Collaborate with the VP, Global Total Rewards, Chief People Officer, business leaders, and Equinox executive leadership (e.g., CFO) to ensure annual and long-term incentive plans are part of performance discussions and effective in incentivizing business outcomes/goals 
Partner with the VP, Growth & Performance – owner of the annual performance review and talent development process – to establish clear linkages between the annual performance cycle and the annual compensation cycle  
Support in the creation of global grading, job architecture structures and salary market reference points 
Experience with designing and implementing compensation scorecards to measure the effectiveness of incentive plan for non-executive compensation plans/policies. 
Strong experience in communicating and presenting effectively at the Executive level. 
Maintain current knowledge of market trends regarding compensation issues and legislative or regulatory trends. 
Manage multiple parallel projects with minimal direction, exercising independent judgment and initiative with autonomy. 
Manage a team of compensation professionals  
Qualifications
Bachelor's degree or concentration in Human Resources or Finance 
Minimum of 10+ years of experience in compensation required with increasing levels of responsibility from multi-national companies (over 10,000 employees) with significant hourly workforce and/or experience consulting with similar employers of scale/size to Equinox Group.  SHRM-CCP certification is a bonus. 
Deep expertise in evaluating, designing, implementing, and governing incentive programs with emphasis on hourly workforce with commission. 
Strong internal consulting, change management and relationship management skills. 
Experience managing a team of compensation professionals. 
Functional knowledge of Shareworks 
Understanding of FSLA requirements 
Excellent skills in Microsoft Excel; experience with VBA or Macros a plus 
Proficient with PowerPoint and HRIS systems, preferably UKG 
Excellent communication skills, both verbal and written 
Excellent organizational, time management and project management skills 
Strong problem-solving skills 
Preferred but not essential – experience administering executive equity programs (options and SARs). 
Pay Transparency: Min $150,000 - Max $175,000 + annual incentive bonus 
Additional Information
AS A MEMBER OF THE EQUINOX TEAM YOU WILL RECEIVE:
This job description is intended to describe the general requirements for the position. It is not a complete statement of duties, responsibilities, or requirements. Other duties not listed here may be assigned as necessary to ensure the proper operations of the department.
Equinox is an equal opportunity employer. For more information regarding our career opportunities, please visit one of our clubs or our website at https://careers.equinox.com/
All your information will be kept confidential according to EEO guidelines. Must have a legal right to work in the United States. 
"High Performance Living"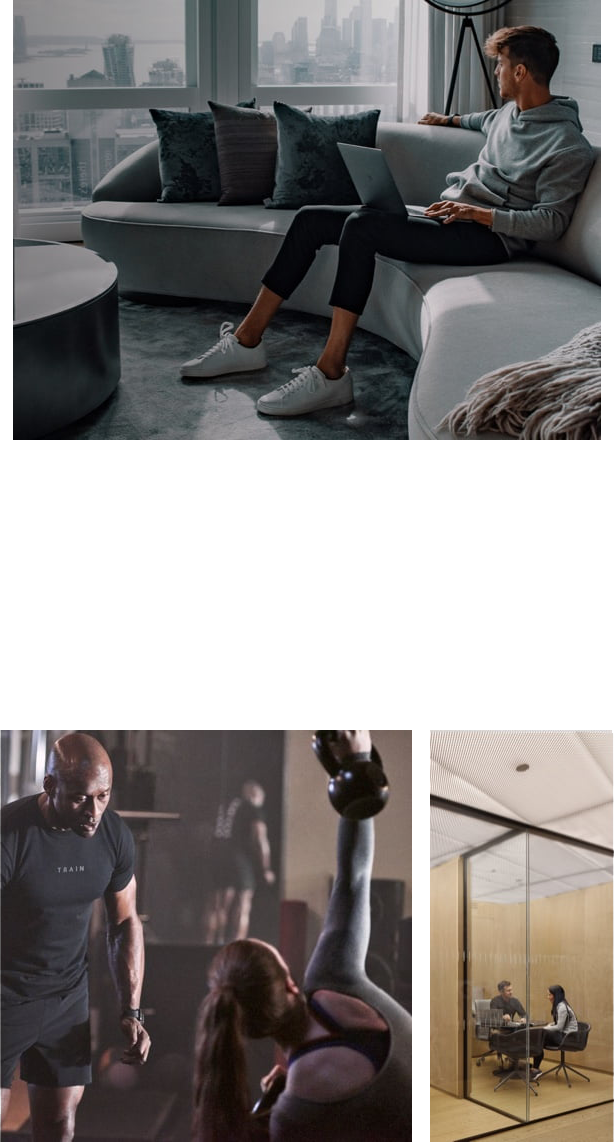 Join our Talent Network and get Equinox news and job alerts delivered to your inbox.
Featured
Jobs
You have not viewes any jobs recently.
You have not saved any jobs.
THE EQUINOX
EXPERIENCE
Looking to learn more about what the Equinox experience really means? Explore how we create a culture that is supportive, inspiring, and motivating.