Data Engineer - Equinox Fitness Clubs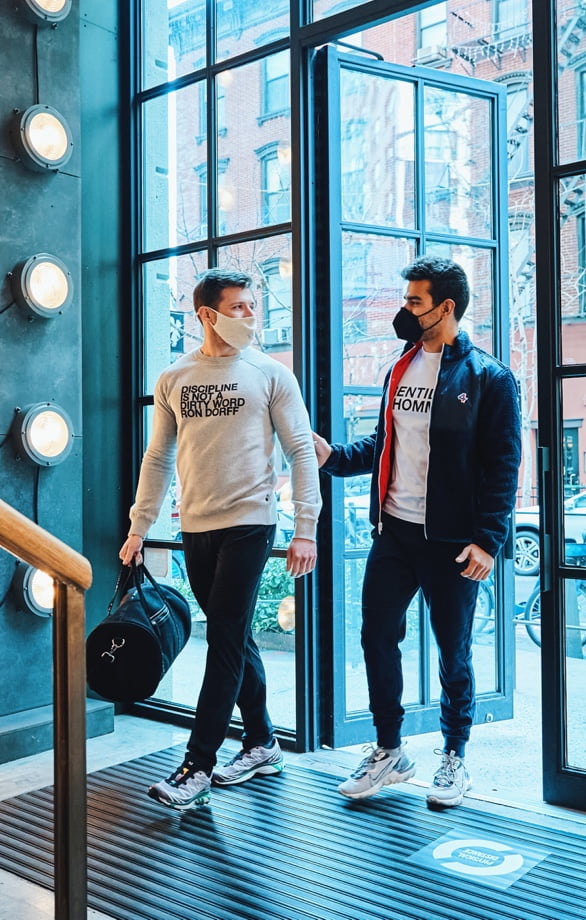 Data Engineer - Equinox Fitness Clubs
Overview
OUR STORY
Equinox Group is a high growth collective of the world's most influential, experiential, and differentiated lifestyle brands. We restlessly seek what is next for maximizing life - and boldly grow the lifestyle brands and experiences that define it. In addition to Equinox, our other brands, Blink, Pure Yoga, SoulCycle, Equinox Hotels and Equinox Media are all recognized for inspiring and motivating members and employees to maximize life. Our portfolio of brands is recognized globally with locations within every major city across the United States in addition to London, Toronto, and Vancouver.
OUR CODE
We are passionate about high performance living and we practice what we preach – investing time in our own health and fitness. We believe that everyone has untapped potential within them and it takes a disruptive approach to unleash it. We dream big and don't settle for the status quo. We sweat the details. We never accept less than 110% to help each other deliver the Equinox experience and enable our members to get great results. We are obsessed with what's new, what's now, what's next. Never following, always leading, living ahead of the moment in fashion, culture and consumer behavior. We aren't just a company; we're a community vested in each other's success. We value humility and a team approach at every level of the company.
If you are a high performing individual who is passionate about winning and inspiring others then we are excited to discuss career opportunities with you.
Job Description
We're looking for a product oriented Data Engineer to help us design, build and scale data products to power personalized fitness content discovery and data-driven features for our members. You will be working in a cross-functional team alongside data scientists, analysts, ML engineers, and product managers to deploy systems that make automated decisions at a massive scale that enable our member base to pursue their fitness journey across multiple platforms (app, web, TV, connected hardware, in-club). Your team has a high degree of autonomy and works on some of the most interesting problems at the intersection of fitness and machine learning. You will gain significant exposure to modern data processing and analytic tools. Our teams are highly collaborative, continually improving, and work well in a fast-paced, high-energy environment.
Your work and impact:
Build and deploy end-to-end data pipelines to power ML models, algorithms, A/B testing, and data products at scale
Collaborate with data scientists and ML Ops engineers to refine and scale recommendation systems to power personalized content discovery
Partner with data scientists and analysts to build tooling and dashboards to monitor model performance and trends in business metrics
Partner with product managers and data scientists to design and develop new data-driven features across multiple platforms (app, web, TV, connected hardware)
Think outside of the current technology/stack limitations to push the boundaries on what is possible and deliver feasible solutions collaboratively
Help lead and scale the ML Engineering platform team in a fast paced, high-growth startup
More About You (if you don't meet 100% of these qualifications but have the relevant experience, that's OK -- we still encourage you to apply if you are interested in learning):
Qualifications
2-3+ years of experience working in a Software Engineering or Data Engineering capacity
3+ years of hands on experience with AWS
3+ years of experience in Python
Expertise in building serverless and containerized deployments (AWS preferred)
Excellent proficiency in Python, shell scripting, git
Ability to perform analysis and write complex transformations in SQL
You have a history of building scalable batch and real-time data pipelines, leveraging messaging technologies
Knowledge of relational databases, big data concepts and distributed computing frameworks (e.g., Redshift, Snowflake, Spark, Presto, Databricks)
Experienced with CI/CD tools and infrastructure as code frameworks (e.g., CloudFormation, Terraform, etc)
Experience with job orchestration tools (e.g., Prefect, Airflow)
Interest in data science and machine learning techniques and tools
Excellent communication and critical thinking skills to work with PMs to translate business goals into tractable data solutions
Bonus: Experience building recommendation systems
Bonus: An interest in the fitness industry and biometric data
Additional Information
AS A MEMBER OF THE EQUINOX TEAM YOU WILL RECEIVE:
We offer competitive salary, benefits, and industry leading commission opportunities for club employees
Complimentary Club membership
Perks and incentives with our products and services including Personal Training, Pilates, Spa and Shop
In accordance with Equinox's policies and our ongoing commitment to safeguard the health of our employees, their families, our members, and the community at large COVID-19 vaccines are required for employees in this position.  Accordingly, any offer of employment is conditioned upon an applicant's ability to provide proof of vaccination. Should you require accommodation for medical or religious needs, Equinox will engage in an interactive process with you to determine if a reasonable accommodation can be provided in accordance with applicable City, State and/or Federal law.  Any approved accommodation will also include a requirement that unvaccinated employees submit to weekly COVID-19 testing and wear a mask at all times when in an Equinox office or club location.
This job description is intended to describe the general requirements for the position. It is not a complete statement of duties, responsibilities or requirements. Other duties not listed here may be assigned as necessary to ensure the proper operations of the department.
Equinox is an equal opportunity employer. For more information regarding our career opportunities, please visit one of our clubs or our website at https://careers.equinox.com/
All your information will be kept confidential according to EEO guidelines. Must have a legal right to work in the United States.
"High Performance Living"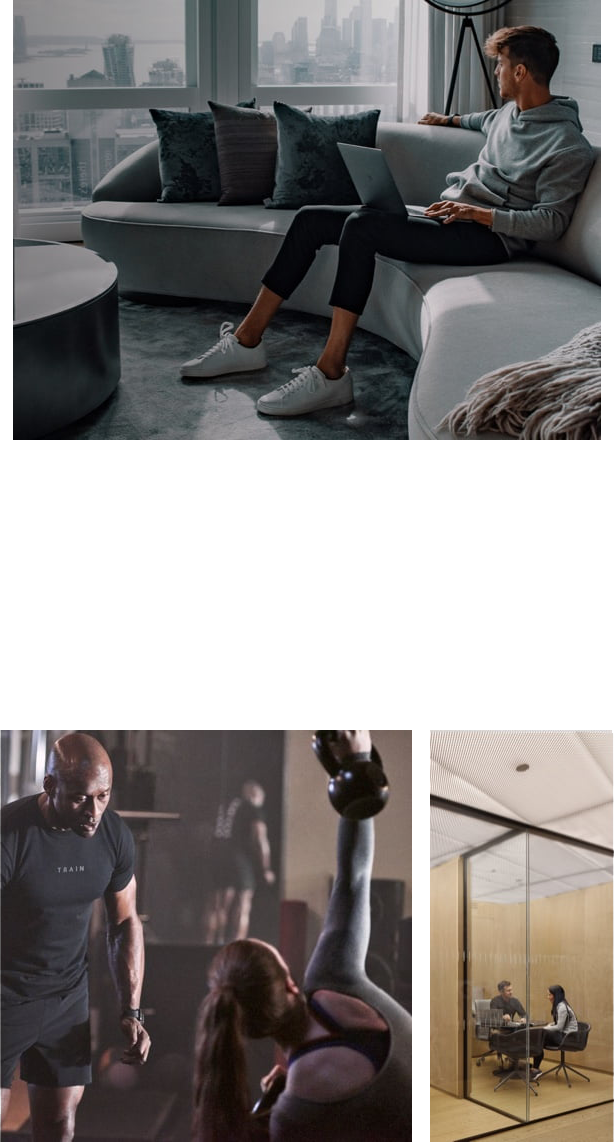 Join our Talent Network and get Equinox news and job alerts delivered to your inbox.
Featured
Jobs
You have not viewes any jobs recently.
You have not saved any jobs.
Beyond
Fitness
Looking to learn more about who we are, what we stand for, and what the Equinox experience really is? Explore how we go beyond fitness to create a culture that is supportive, drives you forward, and never settles for less than the best.