Assistant Manager, Technology - Equinox Hotels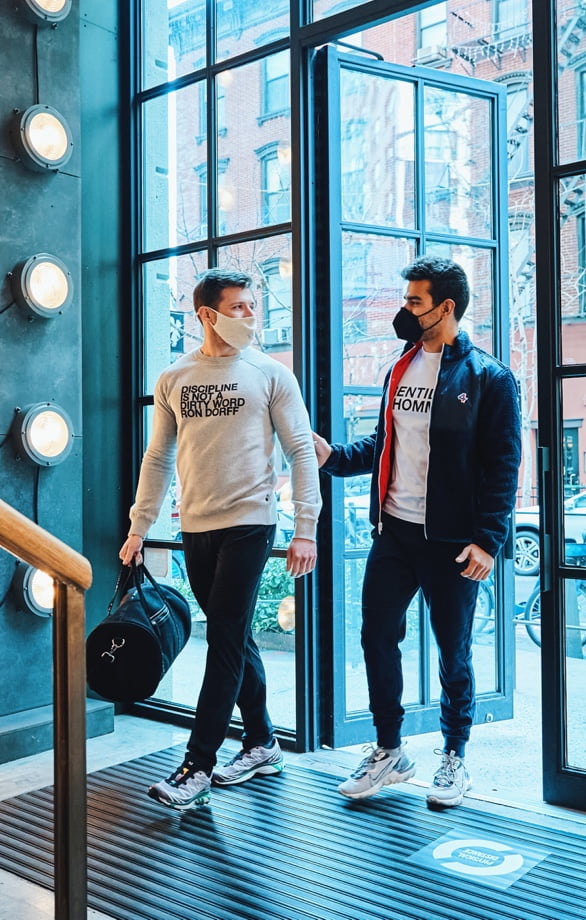 Assistant Manager, Technology - Equinox Hotels
Overview
Our Company
Equinox Hotels will cater to the high-performance traveler guest and those aspiring for high performance and will fuse substance and style to serve as the ultimate hotel destination with a 360-degree lifestyle experience. Our hotels will offer the bespoke experiences and unparalleled services consumers have come to expect from Equinox over its 25-year history.
Our Code
We are passionate about high performance living and we practice what we preach – investing time in our own health and fitness. We believe that everyone has untapped potential within them, and it takes a disruptive approach to unleash it. We dream big and do not settle for the status quo. We sweat the details. We never accept less than 110% to help each other deliver the Equinox experience and enable our members to get great results. We are obsessed with what's new, what's now, what's next. Never following, always leading, living ahead of the moment in fashion, culture, and consumer behavior. We are not just a company; we are a community vested in each other's success. We value humility and a team approach at every level of the company.
If you are a high performing individual who is passionate about winning and inspiring others, we are excited to discuss career opportunities with you.
Job Description
Responds to requests and supports hotel systems and controls, working closely with all hotel departments in this regard.
Identifies and remediates all technology concerns and security risks.
Monitors and maintains metrics for hardware, software and storage.
Supports and handles business requirements for IT systems.
Supports and implements new hardware and software.
Coordinates IT activities to ensure systems and data are available with minimal downtime. Troubleshoots system malfunctions.
Perform hands-on fixes at the desktop level, including installing and upgrading software, installing hardware, implementing file backups, and configuring systems and applications.
Strong technical knowledge of Windows Server 2012 R2, and higher, including Active Directory, DHCP, DNS, load balancing, DFS, RADIUS and ADFS.
Knowledge of hotel PMS, POS, and Keycard systems.
Complies with all Work Rules, Safety Standards and Standards of Conduct as set forth in the Employee Handbook.
Works harmoniously and professionally with co-workers and supervisors.
May be assigned other duties at the discretion of management.
Qualifications
Requirements are representative of minimum levels of knowledge, skills and /or abilities. To perform this job successfully, the employee will possess the abilities or aptitudes to perform each duty proficiently, with or without reasonable accommodation.
Essential:
Ability to satisfactorily communicate in English (speak, read, write) with guests, co-workers, and management to their understanding.
Ability to perform assigned duties with attention to detail, speed, accuracy, follow-through, courtesy, cooperativeness and work with a minimum of supervision.
 Ability to think quickly and act appropriately in emergency situations.
Perform well under pressure situations, time demands, and work overtime then needed.
Punctuality and regular and reliable attendance.
Interpersonal skills and the ability to work well with co-workers and the public.
Hotel or building maintenance experience preferred.
Basic mechanical aptitude for operation and repair of hotel equipment.
Skill in the use of related tools (including hand and electric tools).
General computer knowledge and ability to enter work orders, make notes, etc. or related system.
Ability to work flexible schedule (AM, PM, Overnight, Weekends & Holidays).
Desirable:
Bachelor's Degree in Computer Science or related degree preferred.
Previous Hotel Technology Experience preferred.
Familiarization with VMware virtualization;
Licenses/Certifications: CHTP, A+, MCP, MCSE/MCSA, Network+ or related certifications preferred.
Knowledge of proper equipment usage and repair.
Bachelors Degree or equivalent vocational training.
Essential Physical Abilities:
Endure various physical movements throughout the work areas.
Ability to grasp, bend, stoop, lift, push or pull heavy loads, and lift and/or carry or otherwise move materials weighing up to 75 lbs. occasionally.
Ability to work in a standing position for long periods of time (up to 5 hours).
May need to move large or heavy equipment, requiring bending or kneel to access fixtures. • May need to stand while making repairs, manning equipment, etc.
Must be able to work, indoors and outdoors in hot, cold, and wet conditions.
Must be able to observe the physical environment and respond to emergency situations.
Must be able to read reports, procedural manuals and operate life safety equipment.
This job description in no way states or implies that these are the only duties to be performed by the employee occupying this position. This document does not create an employment contract, implied or otherwise, other than an "at will" employment relationship.
Additional Information
EQUINOX HOTEL NY
Hudson Yards thrives in being a diverse work environment. Consideration for employment will be based upon personal capabilities and qualifications without discrimination based on race, color, religion, sex, gender identity, age, national origin, disability, sexual orientation, or any other protected characteristic as established by law.
"High Performance Living"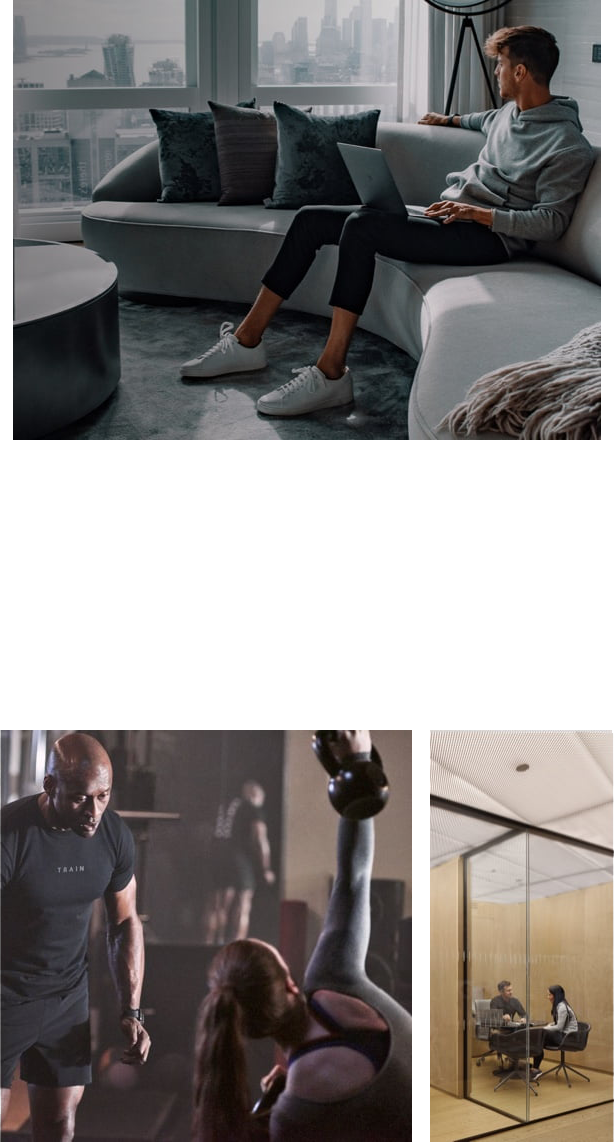 Join our Talent Network and get Equinox news and job alerts delivered to your inbox.
Featured
Jobs
You have not viewes any jobs recently.
You have not saved any jobs.
Beyond
Fitness
Looking to learn more about who we are, what we stand for, and what the Equinox experience really is? Explore how we go beyond fitness to create a culture that is supportive, drives you forward, and never settles for less than the best.