Manager, Personal Training Programming and Development, Miami - Equinox Fitness Clubs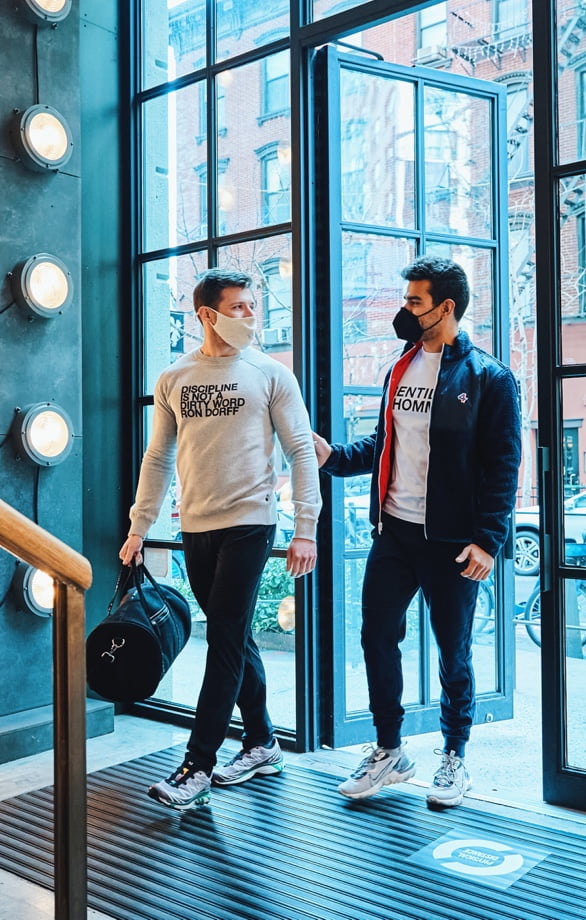 Manager, Personal Training Programming and Development, Miami - Equinox Fitness Clubs
Overview
OUR STORY:
We are a company with integrated luxury and lifestyle offerings centered on Movement, Nutrition and Regeneration. In addition to Equinox, our other brands, Blink, Pure Yoga, SoulCycle, Furthermore, and Equinox Hotels are all recognized for inspiring and motivating members and employees to maximize life. Within our portfolio of brands, we have more than 200 locations within every major city across the United States in addition to London, Toronto, & Vancouver.
OUR CODE:
We are passionate about high performance living and we practice what we preach – investing time in our own health and fitness. We believe that everyone has untapped potential within them, and it takes a disruptive approach to unleash it. We dream big and don't settle for the status quo. We sweat the details. We never accept less than 110% to help each other deliver the Equinox experience and enable our members to get great results. We are obsessed with what's new, what's now, what's next. Never following, always leading, living ahead of the moment in fashion, culture and consumer behavior. We aren't just a company; we're a community vested in each other's success. We value humility and a team approach at every level of the company.
Job Description
POSITION SUMMARY:
The MNR Manager upholds the quality of the Equinox experience through education, programming and trainer development. As a result, they inspire members and employees toward a culture of self-improvement. In partnership with the PT Manager, the MNR Manager is tasked with cultivating a collaborative and energetic culture, driving professional development for the individual and team, safeguarding brand standards and impacting key business levers.
ESSENTIAL FUNCTIONS:
Other duties not listed here may be assigned as necessary to ensure the proper operations of the department.
Business Support:
Ensure the quality of service delivered through complimentary and paid Personal Training services that result in continued PT engagement.
• Complimentary Personal Training Sessions and member results review preparation
• Collaborate with Membership Advisors to provide a clear understanding of the PT value proposition
• Collaborate with Membership Advisor for PT Sales takeovers
• Hold the team accountable for branded, quality member interactions i.e. Fitness Specialist Hours, Special Events etc.
• Support the PTM with pipeline management where applicable and agreed upon
Leader of Team Culture:
• Collaborate with all departments of the club to achieve interdepartmental synergy
• Participate in the interview and hiring process of trainers
• Establish and maintain friendliness and service standards for trainers in their interactions with members and club staff.
• Lead and foster team commitment to continued education opportunities to ensure high educational standards and delivery of quality programming
• Create and present relevant development topics in the monthly PT department forum
Employee Development: 
Lead employees through the tier system via education and promotion process.
• Skill development of the fitness assessments, Complimentary PT sessions, and results review conversations through coaching, clearance, and feedback
• Competent in Equifit/CPT closing using Sales Training techniques
• Deliver in club education to support the development needs of the training team and in alignment with EFTI direction i.e. in club workshops
• Lead the quality and developmental components of New Hire On Boarding
• Ramper meetings with trainers to support program and session delivery
• Ensure efficient and timely trainer tier promotions
• Identify, collaborate, and align on key talent to advance trainer careers (MIT, Tier X, MIs)
• Host weekly Tier X team meetings to discuss upcoming result reviews, assessments, education, morale (where applicable)
• Support Tier X candidate development process (where applicable)
Manage PT Standards:
Ensure high value of PT service delivery to impact member participation, client attrition and compliance around programming and results review preparation.
• Conduct regular program design meetings with each team member to ensure compliance on program delivery standards
• Perform session audits on both complimentary and paid services and provide timely and constructive feedback
• Proficiency in usage, delivery and compliance of all member and employee facing digital tools Assessment Room Maintain assessment room presentation and functionality of all equipment (including Tier X room where applicable)
• Equipment, iPads, Masks, Printers, etc. • Vendor partnering updates/programming (where applicable)
Qualifications
POSITION REQUIREMENTS:
• Holds a genuine interest in the science, education, and on-going innovation of living a high-performance lifestyle
• Upholds the integrity of the Equinox brand
• Demonstrates superior instructional and coaching abilities
• Expertise in Equinox programming standards
• Ability to create a positive team culture with adherence to brand standards
• Demonstrates leadership capability
• Possess collaborative social skills and strong desire to interact with members, clients, and staff
• Ability to manage high volume of inbound communication and react in a timely manner
• Ability to create team accountability through structured timelines and required documentation
• Strong technical skills
• Ability to hire, train and direct staff who match the brand
• Strong active listening skills
• Excellent written and oral communication skills
• Effective time management and prioritization skills
• Enthusiastic and passionate about the fitness industry
• Passion for Equinox, and its member-centric mission
PREFERRED QUALIFICATIONS:
• Exercise Science or Sports Management Degree preferred. Current national certification, CPR/AED, First Aid
• Excellent instructional abilities - i.e. ability to lead a curriculum and create strategies for learning
Additional Information
AS A MEMBER OF THE EQUINOX TEAM YOU WILL RECEIVE:
We offer competitive salary, benefits, and industry leading commission opportunities for club employees
Complimentary Club membership
Perks and incentives with our products and services including Personal Training, Pilates, Spa and Shop
This job description is intended to describe the general requirements for the position. It is not a complete statement of duties, responsibilities, or requirements. Other duties not listed here may be assigned as necessary to ensure the proper operations of the department.
Equinox is an equal opportunity employer. For more information regarding our career opportunities, please visit one of our clubs or our website at https://careers.equinox.com/
All your information will be kept confidential according to EEO guidelines. Must have a legal right to work in the United States. 
"High Performance Living"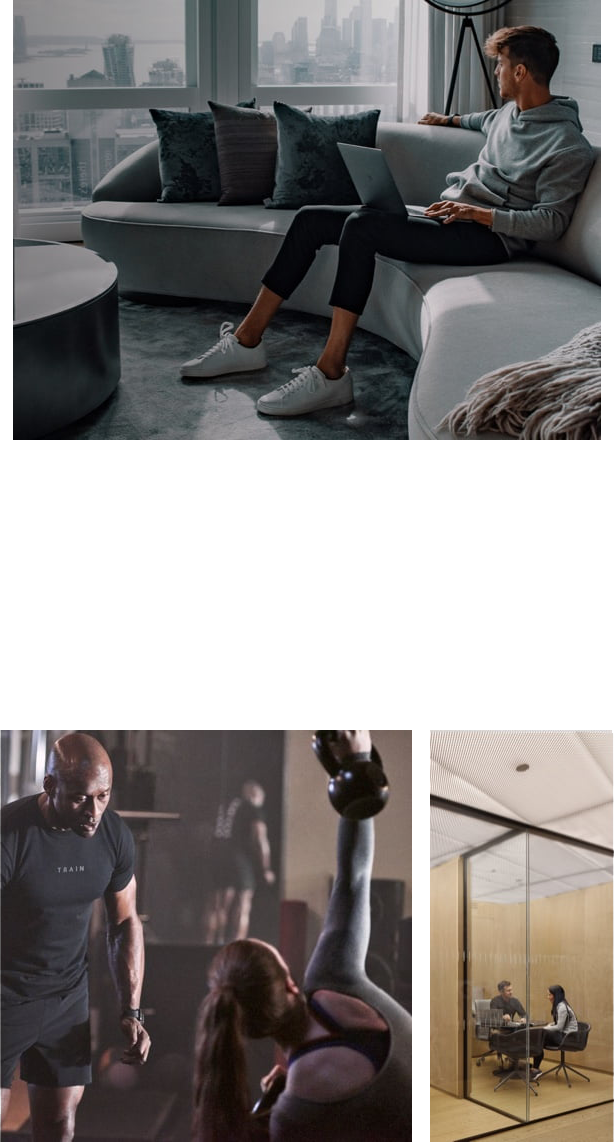 Join our Talent Network and get Equinox news and job alerts delivered to your inbox.
Featured
Jobs
You have not viewes any jobs recently.
You have not saved any jobs.
THE EQUINOX
EXPERIENCE
Looking to learn more about what the Equinox experience really means? Explore how we create a culture that is supportive, inspiring, and motivating.