Regional Payroll Manager, Los Angeles - Equinox Fitness Clubs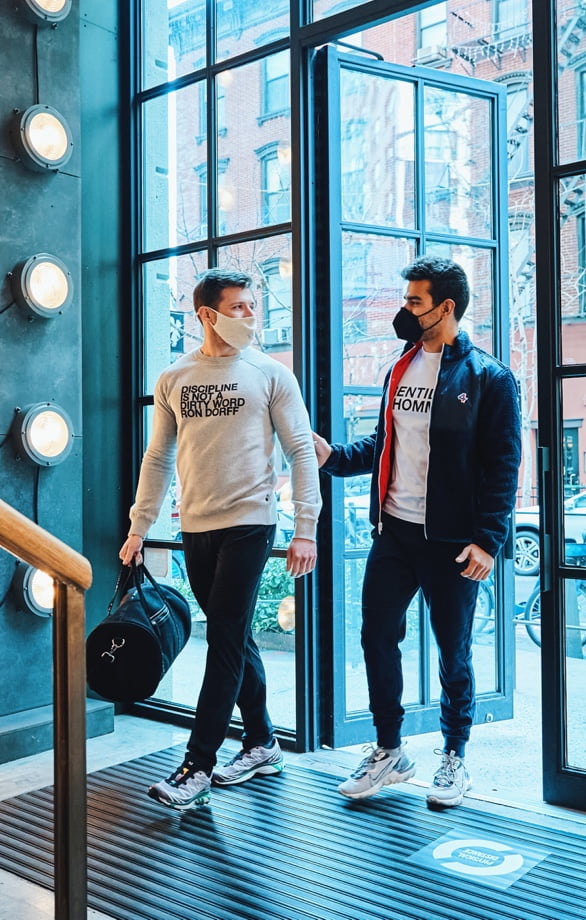 Regional Payroll Manager, Los Angeles - Equinox Fitness Clubs
Overview
OUR STORY:
Equinox Group is a high growth collective of the world's most influential, experiential, and differentiated lifestyle brands. We restlessly seek what is next for maximizing life - and boldly grow the lifestyle brands and experiences that define it. In addition to Equinox, our other brands, Blink, Pure Yoga, SoulCycle, Equinox Hotels and Equinox Media are all recognized for inspiring and motivating members and employees to maximize life. Our portfolio of brands is recognized globally with locations within every major city across the United States in addition to London, Toronto, and Vancouver.
OUR CODE:
We are passionate about high-performance living and we practice what we preach – investing time in our own health and fitness. We believe that everyone has untapped potential within them and it takes a disruptive approach to unleash it. We dream big and don't settle for the status quo. We sweat the details. We never accept less than 110% to help each other deliver the Equinox experience and enable our members to get great results. We are obsessed with what's new, what's now, what's next. Never following, always leading, living ahead of the moment in fashion, culture and consumer behavior. We aren't just a company; we're a community vested in each other's success. We value humility and a team approach at every level of the company. 
If you are a high performing individual who is passionate about winning and inspiring others then we are excited to discuss career opportunities with you.
Job Description
The Regional Payroll Manager oversees the calculation and payment of salaries, wages, complex commissions, bonuses, and taxes, ensuring compliance with payroll regulations across several U.S. states. Regional Payroll Manager must also provide high quality customer service to both internal and external groups, related to inquiries and problem resolution. Compliance with all tax agencies and register with new tax agencies as required especially California compliance.
The Regional Payroll Manager will work in cross-functional teams (with HR, IT, accounting, and operations) as well as with outside payroll vendors, to develop and launch new processes.
RESPONSIBILITIES
Process multi-state, multi-country (US & Canada) Bi-weekly and Semi-Monthly payroll and regular accounting associated with payroll (reporting and reconciliations)
Oversee the maintenance of payroll records, liens, garnishment, logs and files in accordance with company policy and state and federal laws and regulations
Supervise 1 Payroll Coordinator and coordinate fiscal and calendar year-end processing of payroll, including supplemental payrolls, W-2, T-4 and other tax forms
Oversee processing of payroll check exceptions and court ordered deductions
Enforce established company payroll related policies, procedures and regulations
Audit all payroll work for accuracy
Work in cross-functional teams to develop and implement recommendations for improvements to efficiency and accuracy
Generate and review payroll general ledger files for distribution to company accounting personnel for journal entry upload
Support system upgrades, establishing testing criteria for updates and training/instructions for payroll personnel
Demonstrate continuous effort to improve operations, decrease turnaround times, streamline work processes, and work cooperatively and jointly to provide quality seamless customer service
Create, prepare, and analyze special reports for management and on an ad hoc basis
Generate and maintain payroll department records:
Payroll audit reports
Standard, periodic, and ad hoc HRIS reports for statutory and other Payroll/HR reporting purposes
Run and develop reports using Ultipro's Business Intelligence
Respond to inquiries regarding employments status and history
Qualifications
QUALIFICATIONS:
At least 3 years of payroll management experience, in a fast paced, multi-state, multi-national payroll environment handling all related payroll functions.
Bachelor's degree in business or equivalent certifications/experience
Experience problem solving in cross-functional or matrix teams
Outstanding communications skills (verbal and written)
Strong leadership and supervision skills
Highly organized: strong attention to detail, ability to prioritize, multi-task, and complete tasks according to deadlines
IT and systems sophistication – ability to gather/develop system needs and translate into functional specifications
Must have Payroll experience in organization(s), particularly in multi-state, multi-national organization with 5000+ employees
Experience managing direct report(s)
 ULTIPRO experience preferred 
Certified Payroll Professional (CPP) a +
Additional Information
AS A MEMBER OF THE EQUINOX TEAM YOU WILL RECEIVE:
We offer competitive salary, benefits and industry leading commission opportunities for club employees
Complimentary Club membership
Perks and incentives with our products and services including Personal Training, Pilates, Spa and Shop
All potential employees are required to show proof of COVID-19 vaccination upon an offer of employment unless a reasonable accommodation is approved.
This job description is intended to describe the general requirements for the position. It is not a complete statement of duties, responsibilities or requirements. Other duties not listed here may be assigned as necessary to ensure the proper operations of the department.
Equinox is an equal opportunity employer. For more information regarding our career opportunities, please visit one of our clubs or our website at https://careers.equinox.com/
All your information will be kept confidential according to EEO guidelines. Must have a legal right to work in the United States. 
"High Performance Living"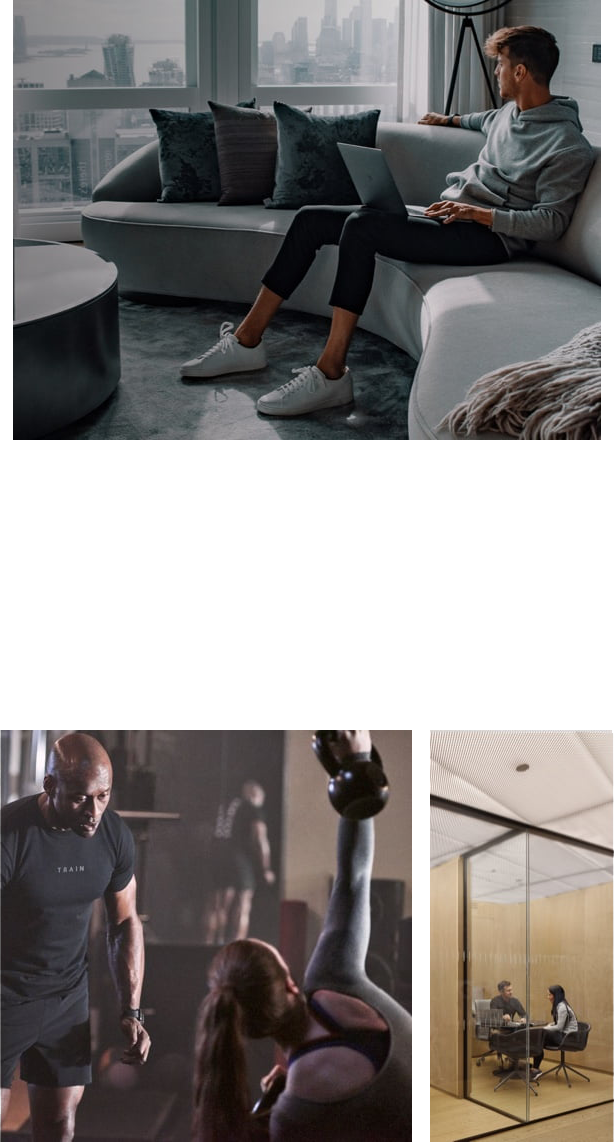 Join our Talent Network and get Equinox news and job alerts delivered to your inbox.
Featured
Jobs
You have not viewes any jobs recently.
You have not saved any jobs.
Beyond
Fitness
Looking to learn more about who we are, what we stand for, and what the Equinox experience really is? Explore how we go beyond fitness to create a culture that is supportive, drives you forward, and never settles for less than the best.